APC Chieftain Vows To Expose Adams Oshiomhole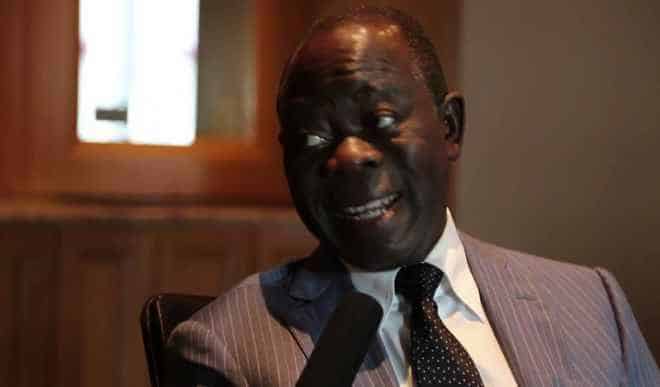 The immediate past Speaker of the Edo State House of Assembly, Hon Kabiru Adjoto, has lambasted the National Chairman of the All Progressives Congress (APC), Adams Oshiomhole.
Adjoto, who was recently sacked by the Supreme Court as a member of the House of Representatives, was replaced by Hon. Peter Akpatason.
Speaking at a homecoming reception at Igarra, headquarters of Akoko-Edo Local Government Area, Adjoto described the APC national chairman as a deceitful man who does not practice what he preaches.
The former Edo speaker stated that at the appropriate time he would speak on the many atrocities committed by Adams Oshiomhole.
Adjoto said: "Oshiomhole wants to be everywhere at the same time. Everything he preached against that we supported him to fight against is what he is now doing.
"When Oshiomhole introduced one man one vote, we believed in him and supported him. We did same when he was fighting Godfatherism and insulting Chief Tony Anenih and Chief Gabriel İgbinedion.
"We were with him and even helped him to remove the leadership of State Assembly that was against his government then. Whatever success you can attribute to him today, it is because of the support we gave him.
"I was under intense pressure to give Governor Obaseki problem when I was speaker but resisted because it is the people that will suffer when it happens.
"We are going to resist Oshiomhole antics. We will support Obaseki to make him succeed. He is doing wonderfully well and has surpassed the previous administration.
"God will catch them if they say Obaseki will not come for the second term. Let them try it, that time, the whole world will know the truth about the Mobutu Seseseko Mansion and many other things."