Soyinka's Son Reacts To 'Plane Seat Saga' Between His Father And A Young Man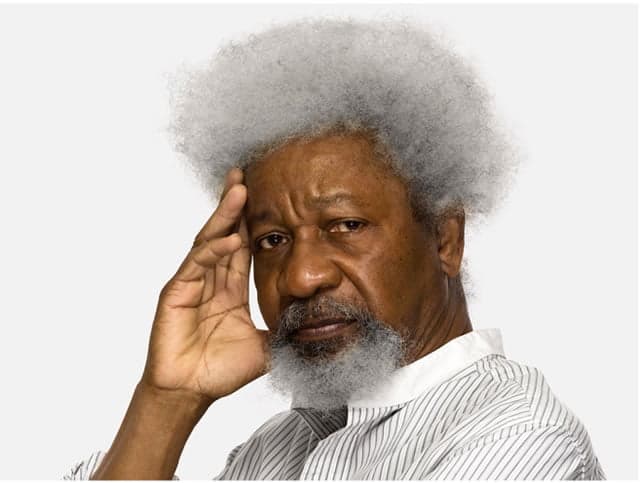 Wole Soyinka's eldest son, Olaokun has reacted to the saga between his father and youth on a plane which caused lots of reactions from Nigerians earlier in the week.
Soyinka became the talk of social media after a passenger asked him to vacate his (passenger's) window seat.
Tonye Cole, entrepreneur and politician, who was also on board shared the experience via his Instagram page.
Cole's tweet had sparked off various reactions; while some tagged him as rude, others argued that the young man was within his right.
Reacting via an appreciation letter to Cole, Olaokun Soyinka said even "if his father sat in the young man's seat deliberately, he did so to avoid causing"'go-slow" as people would stop to shake hands with him if he were seated close to the aisle".
"My dad travels a lot and at his age, we, his offspring, have been advising him to cut down. I hope if l get to his ripe old age I will still be as independent as he is, though he does have the occasional mishap, I'm sure this is not the first time he's occupied the wrong seat," Olaokun Soyinka wrote.
"It's not a big deal and most frequent flyers have done it. I've not asked him yet, but if it was deliberate then, as my wife points out, he was probably trying to keep away from the aisle to avoid the inevitable 'go-slow' as people stopped to shake his hand. Most likely it was a mere preoccupation with other matters."