PDP's Buba Galadima Speaks On Working With Buhari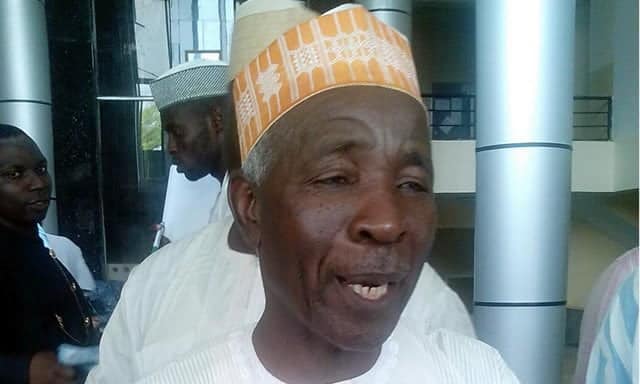 A spokesman to Atiku Abubakar during the 2019 elections, Buba Galadima, says he will never work with President Muhammadu Buhari despite calls from some quarters for him to do so.
Naija News reports that Galadima made this vow in an interview with The Sun newspapers.
In the interview, Galadima, a chairman of R-APC said, "I can never work with Buhari.
"I can never work with him or any of these APC people including Oshiomhole.
"How can I work with Buhari? Is Nigeria making progress under him? No.
"Nigeria is going back to the stone age under Buhari.
"He doesn't know anything about governance.
"He has become part of Nigeria's problem," Galadima opined.
The former R-APC Chairman also berated the anti-corruption war embarked upon by the Buhari administration.
Galadima described the war on corruption as a "deceit" and accused the president of shielding some members of his cabinet who have inexplicable wealth and own mansions across the Federal Capital Territory.
His words: "Sincerely speaking, Buhari is not fighting corruption.
"Many Ministers in Buhari's cabinet have mansions all over Abuja and he has been shielding them. Do these people think Nigerians are fools?
"Look at what Oshiomhole himself publicly said some time ago that any looter or corrupt element that joins APC will be automatically protected in the party, and you are saying that these people are fighting corruption.
"The government's so-called anti-corruption war is a deceit. It is a propaganda to deceive Nigerians," Galadima added.
Source: Naija News