It Is Stupid To Ask For Biafra State – APGA Chieftain To Igbos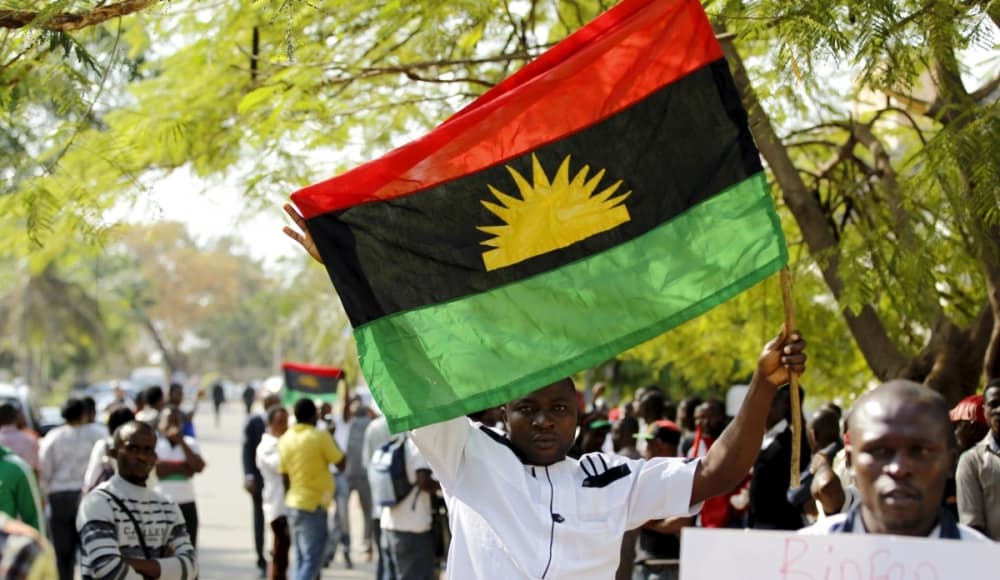 A chieftain of the All Progressives Grand Alliance (APGA) Chief Rommy Ezeonwuka has urged the Igbos to think of developing their home towns instead of crying for a Biafra state.
According to him, mere agitations for the state of Biafra would not bring about Biafra, rather it will come through direct investments into Igbo land.
Naija News understands that part of the eighteen groups agitating for the state of Biafra include Indigenous people of Biafra (IPOB), Movement for the Actualisation of the Sovereign State of Biafra (MASSOB), Eastern Peoples' Congress (EPC), Igbo Youth Cultural and Restoration Initiative (IYCRI), Bilie Human Rights Initiative (BHRI), Movement of Biafrans in Nigeria (MOBIN), Salvation People of Biafra (SP), World Union of Biafran Scientists (WUBS) and Shadow Government of Biafra (SGB), among others.
The IPOB leader, Nnamdi Kanu who is at large has been speaking from his location, through a radio, communicating to his followers from his location, Naija News reports
Chief Ezeonwuka, a memember of the Board of Trustee, APGA, who spoke to newsmen in Rojeny game village Oba, Anambra State, on Saturday, said that it was disheartening that the Igbos preferred developing other cities and ignoring their homes.
According to him, the igbo's lack of "think-home philosophy" and their continued building of mansions and factories in diaspora without recourse to invest in their homelands was disheartening.
The Igbos asking for Biafra at the same time not investing in the land was wishful thinking, he said.
The APGA Chieftain as Daily Trust reports said, "Why do we continue to invest heavily outside Igbo land when such investments could have been enough to give the Igbo political and economic independence without agitation,"
"Nobody should give Ndigbo Biafra. We already have Biafra here with us and Biafra belongs to us as was declared on May 30, 1967. It is an act of stupidity to ask anybody to give us Biafra. The land of Biafra is crying because our people in diaspora have abandoned it to develop other areas like Abuja, Lagos and other places and you are here telling them to give you Biafra, that is stupidity in the highest order," he added
Download Naija News App. Advertise with us. Send us enquiries and press releases.