Electorates Always Choose Me Over You – Buhari Mocks Atiku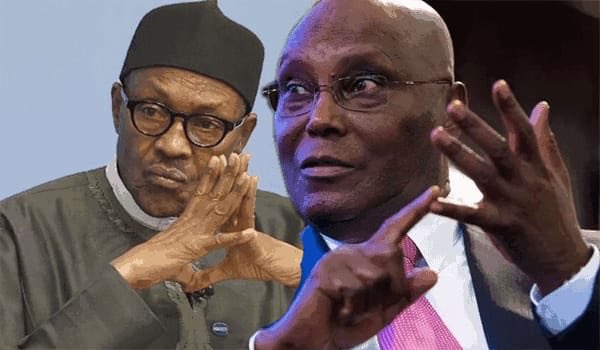 President Muhammadu Buhari has mocked the Presidential candidate of the Peoples Democratic Party (PDP) in the 2019 election, Atiku Abubakar, describing him as a serial loser.
Naija News reports that the President made this comment in a preliminary objection he filed to challenge the competence of a petition that Abubakar lodged against his re-election on February 23.
The President boasted the electorate always chose him ahead of Atiku, in both inter-party or intra-party contests, using the 2014 presidential primaries the All Progressives Congress (APC), as an instance.
"The respondent further averred that at every previous instance, whether at intra-party or inter-party contests, where he and the 1st petitioner had vied, he has always been the preference of the electorate and/or delegates.
"In particular, at the primary election conducted by the 3rd respondent (APC) in 2014, to pick its presidential candidate for the 2015 election, the 1st petitioner and respondent, amongst others, were the candidates; and while the respondent polled 3,430 votes, 1st petitioner came a distant third with 954 votes," President Buhari said in the process he filed before the Presidential Election Petition Tribunal sitting in Abuja, Nigeria's capital.
Naija News reports that Buhari's objection was filed on his behalf on Wednesday by his lawyer, Chief Wole Olanipekun (SAN).