Sani Alleges Foul Play In Kaduna National Assembly Election Petition Tribunal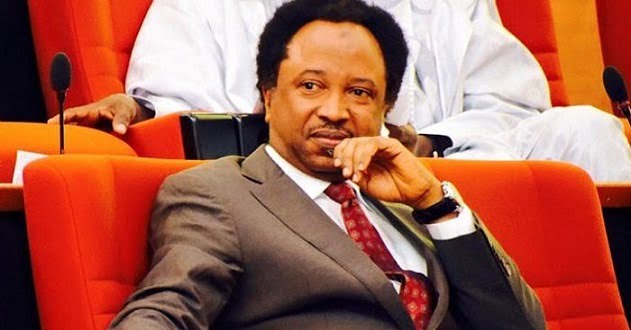 Senator Shehu Sani, representing Kaduna Central has alleged that a personal lawyer to governor Nasiru Ahmed El-Rufai, Barrister A. I. Mustapha is being hired by the Independent National Electoral Commission, INEC, as its a lawyer at the National Assembly election petition tribunal in Kaduna.
Sani while speaking with newsman in Kaduna today on development at the National Assembly election petition tribunal, Kaduna asked, "How ethical can INEC pretends to be independent by using governor El-Rufai's personal lawyer in an election that the governor's victory is being challenged.
"INEC is trying to subvert justice by using Barrister A. U. Mustapha. The lawyer has been El-Rufai's personal lawyer for years in all Court cases and we are going to prove it beyond a reasonable doubt that the same lawyer is working for El-Rufai.
"The same Barrister A. U. Mustapha is the lawyer defending governor El-Rufai in four cases between my very self and El-Rufai in Kaduna High Courtroom number 2, 3, 5 and 1.
"I have documents to prove that A. U. Mustapha is a personal lawyer to governor El-Rufai, even before he became the governor of Kaduna state.
"In spite of many other lawyers in the country, why should INEC hired El-Rufai's lawyer instead of hiring another lawyer as its representative in the election petition tribunal."
Senator Shehu Sani added, "l will not keep quiet to see INEC and governor El-Rufai using such lawyer to subvert justice. Nothing will stop us to voice out anything that is against national justice.
Senator Shehu Sani alleged that he was the winner of the National Assembly that was conducted in Kaduna Central, adding, "We have proof beyond reasonable doubts that l was the winner of the last National Assembly election in Kaduna Central.
"The election was characterized by massive irregularities. The election was planned from the onset to remove some of us and to plan some stash. Our leaders cannot claim to be men of integrity in an election that was characterized with all forms of irregularities."
He noted that the country's democracy could only trive if a political process was put in place to ensure credible, free, fair and peaceful election that will give rise to leaders of integrity, responsive and responsible to the yearnings and aspirations of the people.
Senator Shehu Sani assured: "l promised to continue with the case even if the INEC lawyer is substituted or not but it is important to bring it to the notice of the public. It is important to alert the public to know whether INEC is truly an independent body or not."
Download Naija News App. Advertise with us. Send us enquiries and press releases.