Pope Francis Kisses Feet Of South Sudan Leaders (Video/Photos)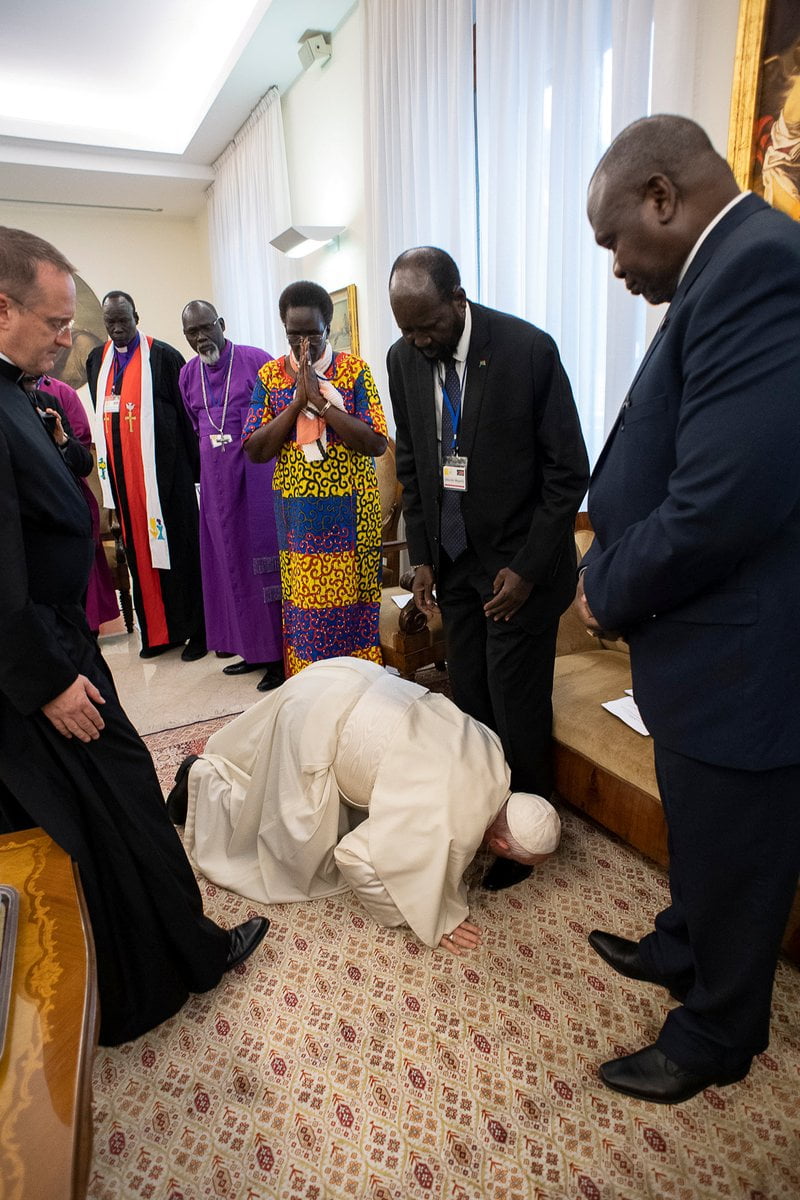 Pope Francis on Thursday kissed the feet of South Sudan leaders, President, Salva Kiir, and the opposition leader, Riek Machar, imploring the two men to maintain the tenuous peace that exists between them.
"I'm asking you with my heart," the pope said to the president and the opposition leader, clutching his hands in front of his chest. "Stay in peace."
Naija News reports that the dramatic gesture took place during a spiritual retreat by the two men at the Vatican.
The development came only hours after the military in neighbouring Sudan ousted its longtime leader, President Omar al-Bashir, after 30 years of authoritarian rule.
South Sudan gained independence from Sudan in 2011, however, in December 2013, the country had devolved into a civil war that killed at least 400,000 people and displaced millions.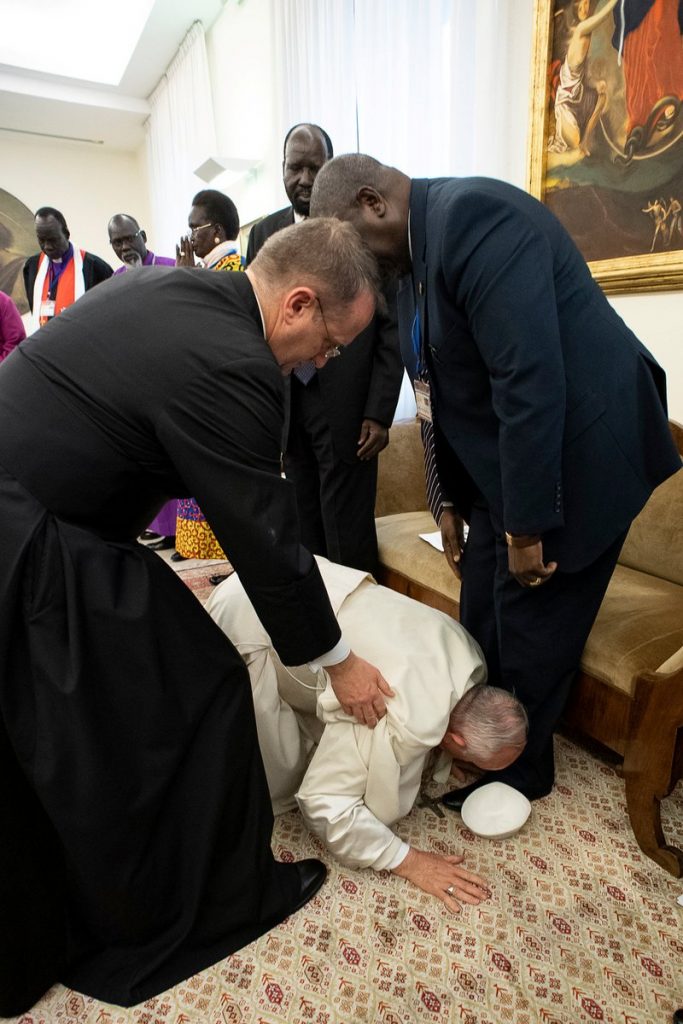 Kiir and his former vice president turned rebel leader, Machar, signed a peace agreement in Ethiopia last September.
On Thursday, the two men went to the Vatican for an exceptional two-day ecumenical retreat inside the pope's residence.
"There will be fights among you, but let these be inside the office," Francis said, staring the leaders and other South Sudanese officials in the eye and urging them to respect their recent armistice and commit to forming a unity government next month. "But in front of the people, hold hands."
This way, the pope said, they can "become fathers of the nation."
Watch the video below…
Pope Francis kisses feet of President Salva Kiir, Riek Machar – VIDEO https://t.co/lR5nSaqD6U pic.twitter.com/JgliH9edhk

— Citizen TV Kenya (@citizentvkenya) April 12, 2019
The Vatican has for years sought to foster peace in South Sudan, and it saw an opportunity in the latest armistice.
Source: Naija News