Biafra: Elections Show Nigeria Unworkable – Nnamdi Kanu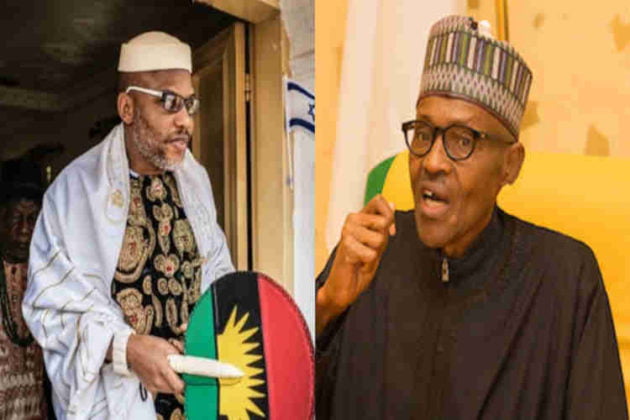 The leader of the Indigenous People of Biafra (IPOB), Nnamdi Kanu, has said the presidential and National Assembly  election has made many people realize that "Nigeria is unworkable."
The embattled pro-Biafra activist made this known in a post on his Twitter handle on Tuesday.
The IPOB leader insisted that the last election exposed the "abominable joke that one-Nigeria has become."
Nnamdi Kanu urged Nigerians to join IPOB in order to avert an impending "apocalypse."
"The fraudulent election on 23/02/19 opened the eyes of many to the abominable joke that One-Nigeria has become. Isn't it clear to all by now that Nigeria is unworkable? IPOB is here to liberate the oppressed.
"Avert the impending apocalypse, join #IPOB today!", he tweeted.