Saraki Should Resign Immediately- Senator Ibrahim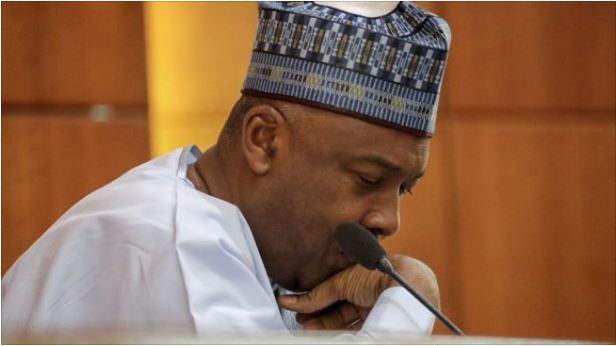 Senator representing Katsina south, Abu Ibrahim, has demanded the resignation of Bukola Saraki following the resent lost of his seat in the Senate.
Naija News reports that Ibrahim on Tuesday, February 26 urged Saraki to resign after he lost the Kwara central senatorial seat to the candidate of the All Progressives Congress (APC), Ibrahim Oloriegbe.
Saraki, who is representing Kwara central senatorial district under the Peoples Democratic Party (PDP), lost his seat to his APC's counterpart on Monday.
Oloriegbe polled 123,808 votes to defeat the incumbent Saraki who is also the Senate Presidents who secured 68,994 votes in the election.
Abu Ibrahim urged Saraki to resign, adding that there was no need for the Saraki's presence in the Senate since he lost his seat. He added that selfishness was Saraki's "greatest undoing," saying the electorate showed that they were tired of him.
Recall that the Senator had predicted Saraki's failure following his defection to the major opposition party.
"Some of us predicted that APC will retire Saraki. It has come to pass. It was obvious that Saraki was not going to win the election."
"Saraki was always for himself. Selfishness does not serve any politician well. That was Saraki's greatest undoing.
"Kwara people showed clearly that they were tired of Saraki and his antics. His image mostly over bloated has been destroyed completely.
"If I were Saraki I will throw in the towel immediately. He should not wait until the end of the Eight Senate.
"If he refuses to go immediately, he will be a lame duck Senate President because nothing is left for him to cling on," he said.