Governor Bello Denies Insulting Igala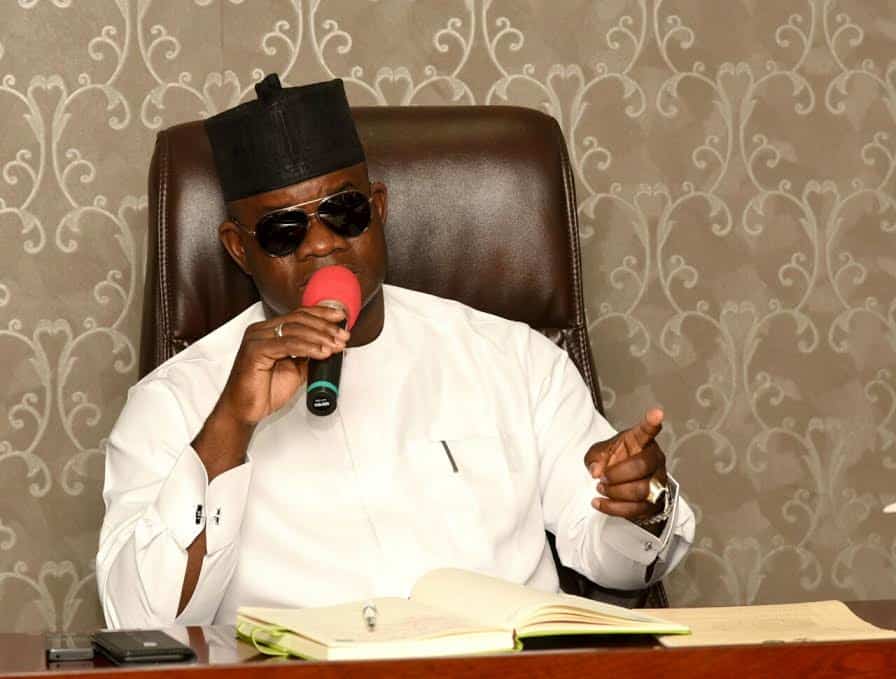 Governor Yahaya Bello of Kogi State has denied insulting the sensibilities and political values of the Igala nation.
The governor was reacting to a post on social media where he was quoted as saying that an average Igala person could be easily bought over.
Speaking while hosting all the First Class Chiefs from Igalaland, led by the Attah Igala, Dr Michael Idakwo Ameh Oboni, Yahaya Bello denied making such a statement.
"The statement is incredibly bigoted, insensitive, insulting, and instigating.
"I did not make it and I could not have made it because it offends my values and worldview.
"I am disgusted that anyone would not only think it up but go ahead to ascribe it to me," he said
Responding, the Attah Igala described the governor as a bridge builder and lover of the Igala nation.