Poll Shift: INEC Must Not Postpone Elections Again – Labour Leader Says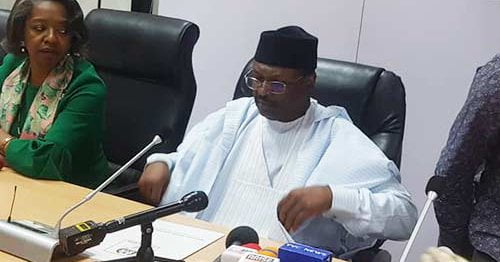 A labour leader, Mr. Timothy Akintola, has advised the Independent National Electoral Commission (INEC) not to further postpone the general elections.
"It will be a big blow to Nigeria and Nigerians if INEC does not get all logistics right to ensure elections hold on Feb. 23."INEC should know that the survival of Nigeria's democracy is in its hands now, Akintola, a former General Secretary, Nigerian Union of Electricity and Allied Companies, said in Lagos.
According to him, Feb. 16 has come and gone, and Nigerians are looking forward to casting their votes on Feb. 23.
"INEC should work toward conducting free, fair and credible elections on Feb. 23."The commission must, therefore, do all it can to ensure that the Presidential, Senate, and House of Representatives elections hold on Feb. 23."The 2019 General Elections are crucial for Nigeria to be recognised and be in the league of democratic countries,'' he said.
According to him, Nigeria needs to conduct general elections six times before it can be recognised as a democratic country.
He noted that the 2019 General Elections would be the sixth for Nigeria and, therefore, critical for the nation.
Akintola, who said that INEC had no justifiable reason to postpone the elections, however, advised Nigerians to put the postponement behind them and focus on Feb. 23.
"It behooves now on the commission to ensure that elections held nationwide on Feb. 23. He regretted that the cost of the election postponement was huge.
It will be recalled that Naija News reports that INEC on Saturday morning postponed the Presidential and National Assembly Elections from Feb. 16 (same day) to Feb. 23, and shifted governorship and state assembly elections from March 2 to March 9.