CUPP Lists Urgent Issues New IG of Police Must See To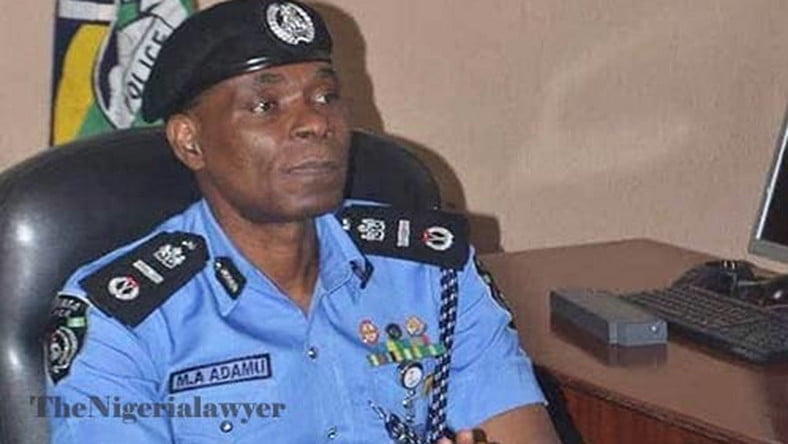 The Coalition of United Political Parties has on Tuesday listed issues the newly decorated acting Inspector General of Police Mohammed Admu must attend to urgently.
The coalition, which comprises of opposition parties, demanded, as a matter of urgency, the release of political detainees such as Senator Dino Melaye and rights activist, Deji Adeyanju.
Imo Ugochinyere, the spokesperson of the coalition, made the demands of the coalition known at a press conference in Abuja.
In addition to other demands, the coalition called for the annulment of the appointment of Kayode Egbetokun as the acting Commissioner of Police for Lagos State.
According to Ugochinyere, Egbetokun was a former security aide to a national leader of the ruling All Progressives Congress, Asiwaju Bola Tinubu.
He said following the appointment, the coalition had called off the nationwide protest it had earlier planned to force President Muhammadu Buhari not to extend the tenure of the former IGP, Ibrahim Idris, who attained the retirement age of 60 on Tuesday.
The coalition admonished the news police boss to be ready to meet with opposition parties to assure them of the readiness of the police not to be used as a tool for oppressing of political opponents of the APC government
He urged the new Police boss to discontinue what he described as "indiscriminate posting and redeployment of Police officers" across the country and bring to book those who unleashed violence on the family home of the President of the Senate, Bukola Saraki, in Ilorin, Kwara State.
He said, "The seven-day ceasefire is, by our estimation, long enough for the new Police helmsman to decide on the trajectory of his leadership.
"However, we are minded to call on the new IG to spare no efflorts in restoring the image of the Nigeria Police which is currently ranked as the worst in the world.
"Furthermore, we call on the new Inspector-General of Police to commence immediate action to review the cases of all political prisoners held in the various Police cells across the nation, with a view to releasing them forthwith, including Mr. Deji Adeyanju who was acquitted by a court of law but is now in prison because someone does not like his political views.
"We also call for the release of Senator Dino Melaye, as allegations against him by the Police are different from the charges filed in court against him
"The new Inspector-General must, as a matter of urgency, distance the institution of the Police from the murky waters of partisan politics and shield his office and officers from being annexed by the outgoing APC."
Meanwhile, the opposition parties cut a cake at the press conference to mark Idris' 60th birthday, this gesture according to the spokesperson of the coalition symbolises the end of the Idris era.
Download NAIJA NEWS app: