Lere Olayinka Speaks On Attempted Assassination On His Life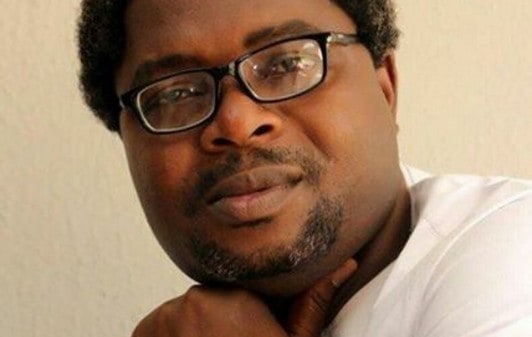 Lere Olayinka, Media Aide to the immediate past Governor of Ekiti State, has accused the State government of plot to assassinate him, saying that thugs stationed at the State Pavilion, Fajuyi in Ado Ekiti by the governor, Dr Kayode Fayemi fired gunshots at him at about 4pm today.
Olayinka, who is also the Director of Media and Publicity of the Atiku/Obi PDP Presidential Campaign Council in Ekiti State said more than 10 gunshots were fired at his direction and to the air by the thugs.
He said; "Today, at about 4pm, I narrowly escaped being shot by thugs stationed at the State Pavilion, Fajuyi in Ado Ekiti by the APC government of Dr. Kayode Fayemi.
"As I alighted alongside some members of the PDP Media Team from a bus that took us from the venue of the party's presidential rally, I notice a dark-skinned man running into a blue-coloured Hilux Van inside the Fajuyi State Pavilion.
"The man opened the driver's door and the next thing I heard were sporadic shootings, both at our direction and to the air.
"I counted more than 10 gunshots. Thank God however as we had moved to the other side of the road and were shielded by the pillars of the flyover bridge.
"Though the identity of the person who fired the shots could not be established, it is on record that the Fajuyi Pavilion has become the operational base of Fayemi's thugs led by one Deji Adesokan (Jaru).
"It is strange the security agencies in the State have looked the other way while the APC thugs operate freely at a Pavilion built by the PDP government of Fayose to host major government events and religious programmes."
Why insisting that he will not be intimidated by those he described as "criminals elements of a trigger happy government," Olayinka said; "By the power of God, I left the scene of the attack unhurt and let me tell Fayemi and his thugs that, my name is Lere Olayinka, my great grandfathers fought for the liberation of Ekitiland, I can't be intimidated."
Download NAIJA NEWS app: