APC Crisis: BMO Tells APC How To Deal With Okorocha, Amosun, Others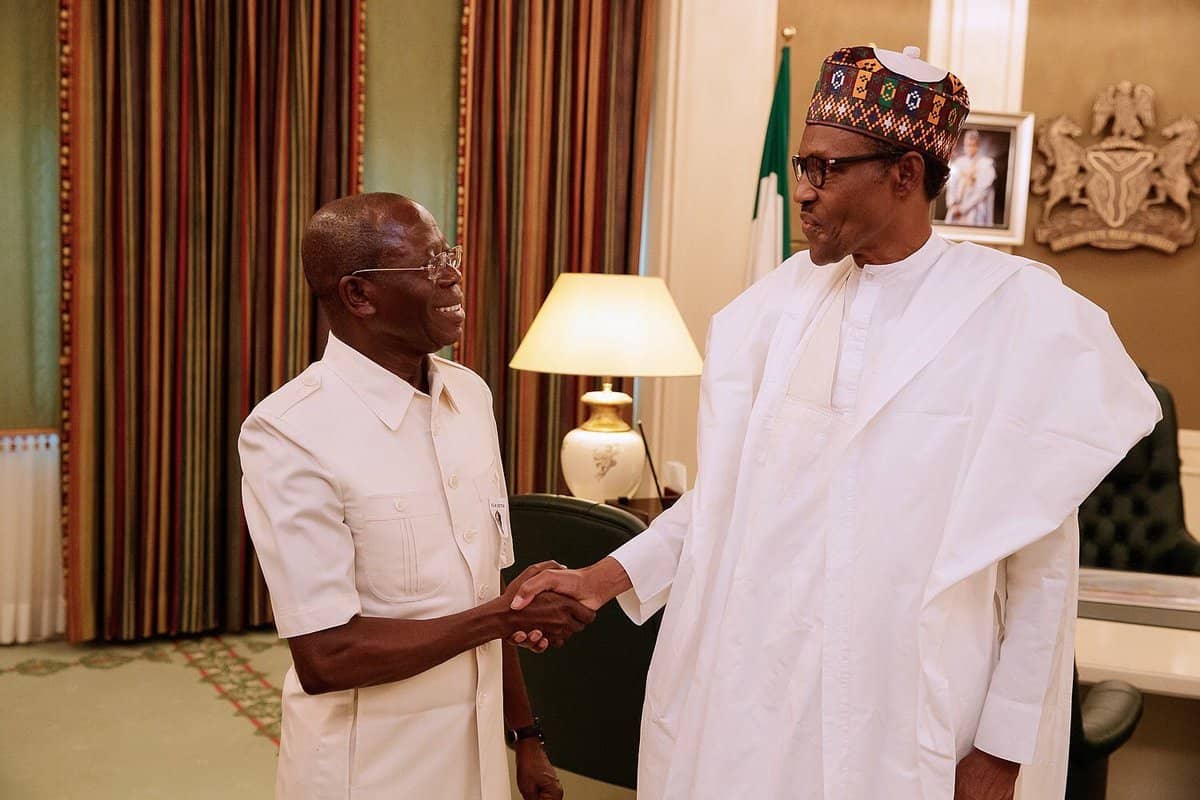 BMO Tells Oshiomhole To Punish Anti-Party Actions Of Party Leaders
The Buhari Media Organisation (BMO) has advised the leadership of the All Progressives Congress (APC) to withdraw the ticket of any party leader backing candidates in other political parties for the 2019 general elections.
This comes against the backdrop of moves by a handful of state governors  who have shown support for their preferred candidates who are outside APC.
Naija News reports that Ogun state governor, Ibikunle Amosun has shown support for his anointed candidate, Akindele Akinlade despite his withdrawal from the APC.
This is also as Imo state Governor, Rochas Okoracha has said he will support his son-in-law Uche Nwosu who has left the ruling party as he failed to clinch the party's ticket for Imo governorship
In a statement signed by its Chairman Niyi Akinsiju and Secretary Cassidy Madueke, BMO said that such acts amount to anti-party activities that should not be encouraged.
"We are disappointed that some ranking APC members who are actually founding members of the ruling party have encouraged some of their associates who lost out in the recent party primaries to seek elective offices on the platforms of other parties.
"It is wrong for these party chieftains to publicly exhibit acts of disloyalty and still expect to be accorded respect and rewarded by the ruling party.
"If they feel their associates are good enough to contest on another platform, they should also go pick the tickets of those parties.
"We at BMO therefore call on APC leadership to sanction these leaders by withdrawing their party tickets and give them to more loyal members," it said.
The group also pointed out that APC supporters should be sensitized on the need to vote for all APC candidates across the board next year.
This, it said, would show that the party has a united force, going into the election.
"It may be counterproductive to expect party supporters to vote for APC in the Presidential election and thumb print the ballot for some other parties in other elections.
"This could lead to confusion and render some of the votes meant for the party candidates invalid.
"No manner how big these politicians are, they have to be subjected to the same rules guiding all party members and not be allowed to get away with acts of disloyalty," BMO said.
Download Naija News App. Advertise with us. Send us enquiries and press releases.