6ix9ine Reportedly Visited By Members Of Crip Gang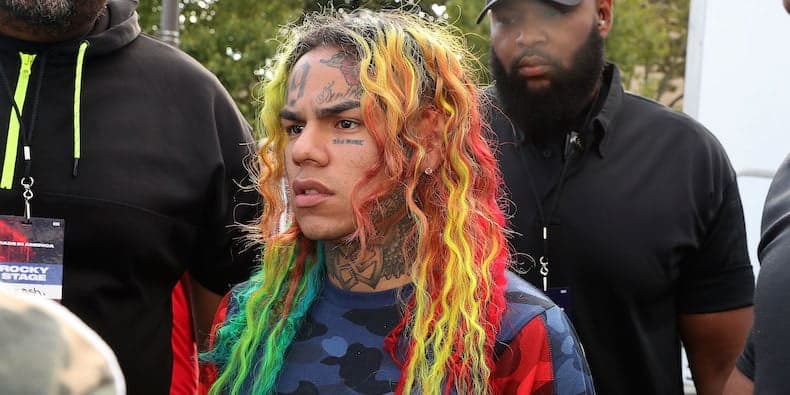 American rapper, 6ix9ine, was reportedly visited in the prison by member of the crip gang.
According to TMZ, the rapper who was denied bail hearing, and allegedly a member of the 9 Trey Bloods gang was confronted when he returned to the Brooklyn Metropolitan Detention Center.
The media house stated that Crips members checked 6ix9ine to confirm if he was really a gang member, which lead to threats, and insults were also exchanged before prison staff intervened.
Recall that Naija News reported that the rapper was arrested following allegations that he was involved in robberies and also a threat to the community.
The threat that took place in the prison led to 6ix9ine's transfer to a new, safer facility, according to his legal team.
"6ix9ine was being threatened in jail. However, he was not scared nor did he request being removed," said his attorney Lance Lazzaro. "The [Bureau of Prisons], acting upon these threats, removed him to a different facility to eliminate the threat."
6ix9ine is still awaiting trial.
Source: Naija News