6ix9ine Pleads Not Guilty To Violence, Firearms Charges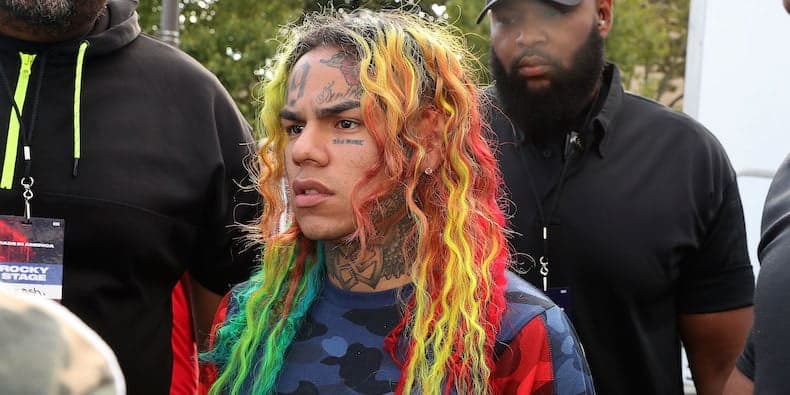 According to Fox News, 6ix9ine, has pleaded not guilty to the charges that he is a violent drug dealing gang member.
The media house revealed that the rapper returned to the Manhattan federal court a week after they were indicted on racketeering and firearms charges.
While addressing the court, the Assistant US Attorney Michael Longyear said there is a surveillance video that links Tekashi to an April 21 shooting at the Barclays Center in Brooklyn, where the "Gummo" rapper was set to perform an entrance song for one of the boxers. A .32-caliber shell was found at the scene but not processed after it was handled by arena staff.
The rapper and his team stayed behind for police interviews, and none were found with a weapon.
Now, prosecutors accuse the rapper, whose real name is Daniel Hernandez, and five others of terrorizing the city as members of the Nine Trey Gangsta Bloods, an offshoot of the Bloods. The other accused are Kifano "Shottie" Jordan, Faheem "Crippy" Walter, Jensel "Ish" Butler and Jamel "Mel Murda" Jones.
All but Walter, who wasn't in the courtroom, pleaded not guilty.
This comes days after 6ix9ine was moved out of the Metropolitan Detention Center in Brooklyn after receiving threats from "other gang-affiliated inmates" while in general population.
Source: Naija News