Obasanjo Commissions Sokoto Conference Centre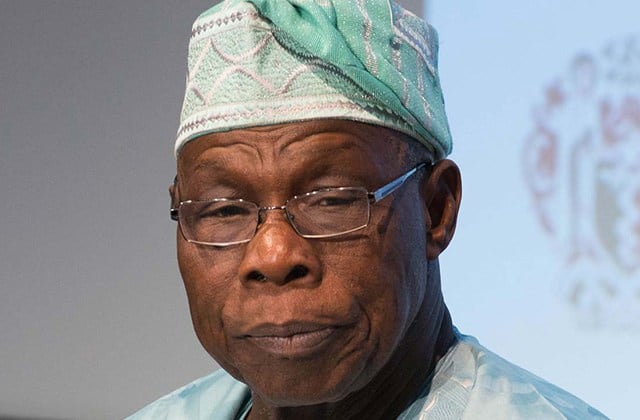 Former President Olusegun Obasanjo has praised the developmental efforts of Gov Aminu Tambuwal after he commissioned the Sokoto State Conference Centre.
The former president was in Sokoto State attend a two-day Nigeria Zero Hunger Forum hosted by the state government.
Obasanjo applauded the governor for the developmental stride the state and the commitment of his government to making a huge investment for the development of the state.
"There are many parts of the world where conference centres, the like of what we are seeing here, have become one of the sources of revenue, so why not us?
"When you have a conference centre of international standard like the one we are commissioning today, you will surely attract much development.
"Participants of national or international conference will not only be at the conference centre, but also go round the state, learning about the nature of the state as one of the world's historic places," Obasanjo said.
Tambuwal, while speaking admonished those that will be in charge of the the centre to do so with dedication and care, and to maintain its purpose.
"So it is the present administration that mobilised the contractor to the site; to start and complete the project for commissioning today.
"The contract was initially awarded at the cost of N428 million, but after commencement of work in 2015 we saw the need for a more elegant and result oriented conference facility.
"Hence the decision by the government to expand the scope of the project which includes 740 metres access road and a car parking area.
"This also includes galleries, children's play area, computerization of the cyber café and expansion of the auditorium to accommodate 1200 delegates at a time, which increased the cost to N705 million," he said.
Alhaji Sa'ad Abubakar, the Sultan of Sokoto, had earlier appreciated the former president for making out time to visit the state and seeing to the commissioning of the project.
He further suggested the establishment of hotels closer to the centre, to ease accommodation of participants during national or international events.
Source: Naija News