Buhari Receives Letters From Saudi Arabia,Turkey And Bangladesh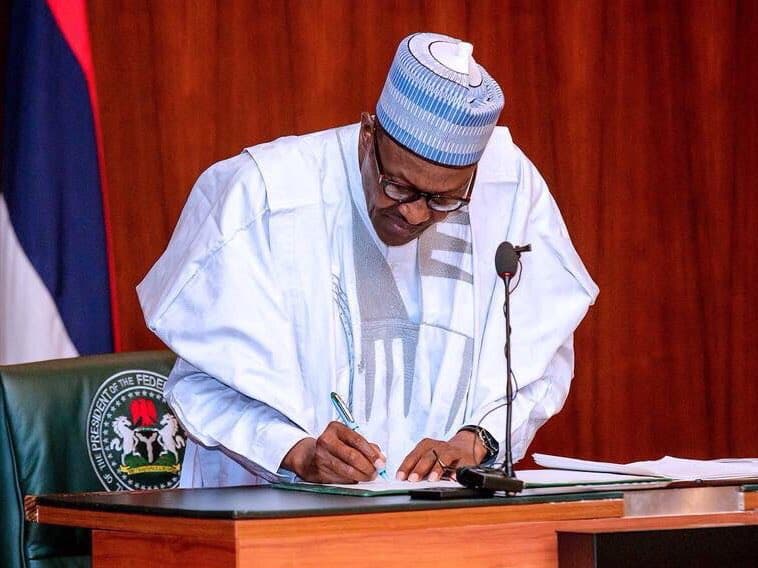 Nigeria To Enhance More Trade Relations With Saudi,Turkey And Bangladesh.
President Muhammadu Buhari has assured ambassadors in Nigeria of continued support and ease of access to ensure improved relations and shared benefits for Saudi Arabia, Bangladesh and Turkey.
President Buhari gave the assurance today, in Abuja while receiving Letters of Credence from the Ambassadors of the Republic of Turkey, Ahmet Melih Ulueren, High Commissioner of the Peoples' Republic of Bangladesh, E.M.D. Shameem Ahsan and Ambassador of the Kingdom of Saudi Arabia, Adnan Bin Mahmoud Bin Muhammad Bostasi, at the Presidential Villa.
In a statement signed by Garba Shehu, the Senior Special Assistant to the President on Media & Publicity, the President who commended Saudi Arabia for creating a more enabling environment for pilgrims who visited in 2018, adding that Nigeria was particularly delighted with the support it had received from the country on security and economic issues.
He added that the immigration and logistic challenges encountered by pilgrims had been significantly smoothened.
"I have written a letter to His Majesty suggesting the creation of more bio-metric capturing centres so that Nigerians, who travel for Hajj in thousands, will find the experience easier.
"I appreciate His Majesty's large-heartedness in accommodating pilgrims from all the over the world, and do extend our deep gratitude for all the hospitality,'' he said.
According to President Buhari, the economic and trade relations between Nigeria and Saudi Arabia had expanded over the years, describing the historical alliance between both countries as "nostalgic''.
The President commended the growing trade relations with Turkey and the historical relevance of the country to the world, assuring the ambassador that His government will support efforts for a deeper and richer relationship.
He said Nigeria had a lot to learn from Bangladesh on agriculture, noting that the partnership had already started.
In his remarks, the Saudi Arabian Ambassador said his government had started work on increasing registration offices for pilgrims and easing the immigration processes.
"We are working on improving the offices. It is a very big project. We are looking at concluding immigration issues from the take-off points like Kano and Abuja so that pilgrims can arrive in Saudi Arabia and move straight to the mosque,'' he added.
He said Nigeria and Saudi Arabia share the same vision of ending terrorism and fighting corruption.
The High Commissioner of Bangladesh said his country's population of 160 million people had largely remained "self-sufficient'' in feeding, adding that the experience on self-reliance on agriculture can be shared with Nigeria.
The Turkish Ambassador, on his part, congratulated President Buhari for Nigeria's robust statement at the United Nation's General Assembly (UNGA), which captured the burning issues of migration and need to restructure UN.