Breaking News: Atiku Abubakar Wins PDP Primary Election With 1532 Votes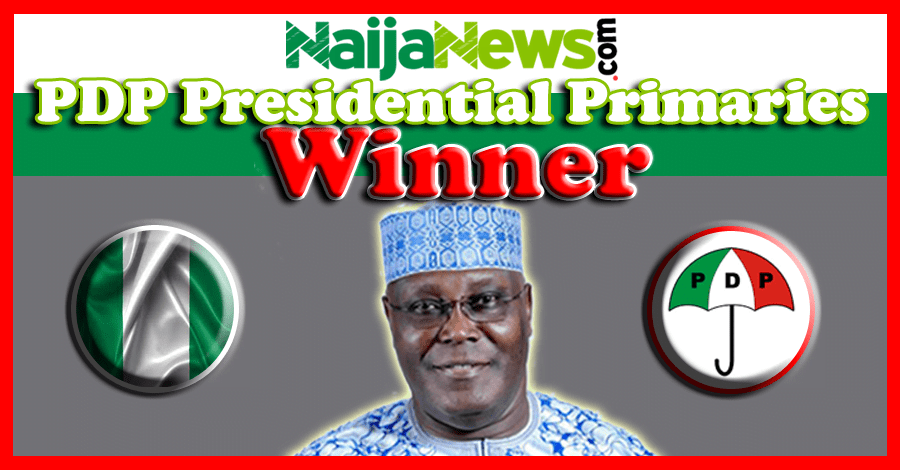 Former vice president Atiku Abubakar is the winner the Peoples Democratic party Presidential primaries having polled over 1532 vote far ahead of his immeadiate contender, governor Aminu Tambuwal of Sokoto state who polled 693 votes.
The senate president Abubakar Bukola Saraki came third with a distant 317 votes.
Ifeanyi Okowa, Governor of Delta State and Chairman, PDP National Convention Planning Committee declared former vice president Atiku Abubakar winner and Presidential candidate of PDP after he polled 1532.
He will face President Muhammadu Buhari in the 2019 presidential election.
| Candidate | Score |
| --- | --- |
| Atiku | 1532 |
| Tambuwal | 693 |
| Saraki | 317 |
| Kwankwaso | 158 |
| Dankwambo | 111 |
| Lamido | 96 |
| Makarfi | 74 |
| Bafarawa | 48 |
| Turaki | 65 |
| Mark | 35 |
| Jang | 19 |
| Baba-Ahmed | 5 |
More details soon