Just In: WAEC Confirms Adeleke Sat For Exams In 1981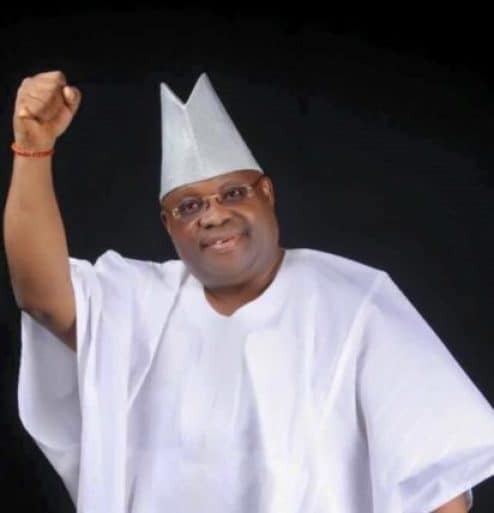 WAEC Confirms Adeleke's O'Level Results
The People's Democratic Party (PDP) candidate for Saturday's governorship election in Osun State,  Ademola Adeleke might just have won a major victory as the West African Examinations Council (WAEC) has confirmed that he sat for his examination in 1981.
WAEC made the confirmation in its response to an order made on September 11 this year by a High Court of the Federal Capital Territory (FCT), in Bwari, Abuja, directiing the examination body to produce Adeleke's result.
In its affidavit sworn to by Henry Sunday Adewunmi Osindeinde a Deputy Registrar, Head of School Examination Department, WAEC said Adeleke sat for the May/April 1981 at Ede Muslim High School, Yidi Road, Ede, with Centre Number: 19645 and Candidate Number 149.