'One Down, Buhari To Go', Nigerians React To Adeosun's Resignation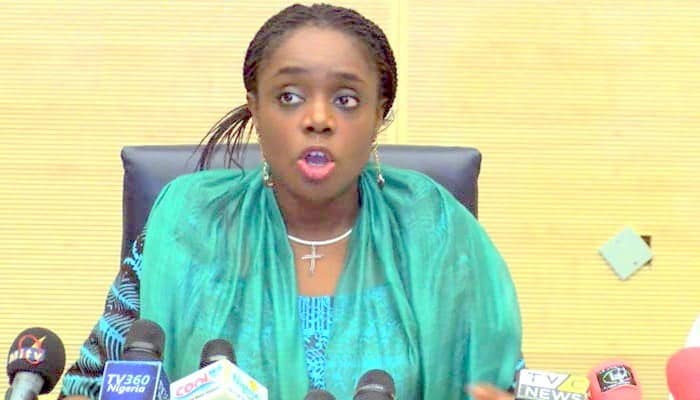 Mixed Reactions Trail Kemi Adeosun's Purported Resignation
News that Nigeria's Minister of Finance, Kemi Adeosun has reportedly resigned her position in President Muhammadu Buhari's cabinet has sparked reactions among various Nigerians.
Many have taken to twitter to voice their opinion about the news.
See Tweets Below:
I have just received, with sadness, news that Kemi Adeosun has resigned. She is a talented, courageous woman who drove a lot of important reforms as Minister of Finance. However, the NYSC saga had made her position untenable & the situation was only going to go from bad to worse.

— Dr. Joe Abah (@DrJoeAbah) September 14, 2018
Okay guys, Kemi Adeosun resigns finally.
One down, Buhari to go.
Common baba you can do this, don't let your children down, just honourably resign. Don't let Tinubu and the cabal to push you to disgrace, take the step of honour.

— Nna Henry N. (@NnaHenry) September 14, 2018
KEMI Adeosun was an asset to this govt, but what is wrong is wrong and what must be done must be done. Glad she finally did the right thing.

— Abubakar Sidiq Usman (@MrAbuSidiq) September 14, 2018
Kemi Adeosun's resignation have rubbished Itse Sagay SANship! She thread the path of honour when those who are supposed to know better want to legalise illegality!

Kemi Adeosun have my respect!?

— Opeyemi Babalola (@CACCOT1) September 14, 2018
Kemi Adeosun has resigned but that is not enough. She must be prosecuted for forgery.

Then she should be probed to investigate the possible cases of blackmail she may have been party to.

— Faisal (@JajaPhD) September 14, 2018
Download Naija News App. Advertise with us. Send us enquiries and press releases.