2019: Buhari To Receive Presidential Form Tomorrow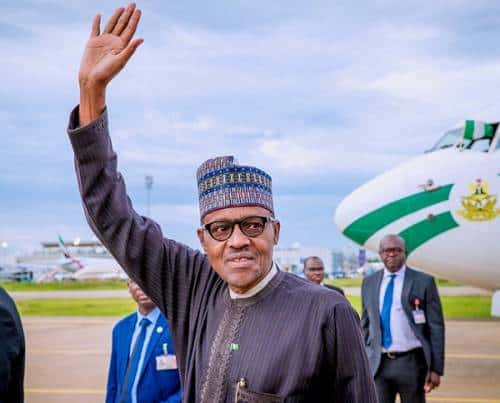 President Muhammadu Buhari will on Tuesday be presented with the presidential nomination and expression of interest forms.
NAN reports that the new Banquet Hall of the Presidential Villa, Abuja, will host the event on Tuesday,
NAN understands that Nigeria Consolidation Ambassadors Network, the group that brought the form for the president will be presenting the form to the president.
Sanusi Musa, the National Coordinator of the group, while answering question from newsmen, said that the group could not present the form to the President because the President was far away in China as at the time the form was purchased.
"The president is just back, so we have not yet presented the form to the president. We are in the process of sending it. We will send it to him.'' he said.
The group leader refuted claims that Gov. Yahaya Bello of Kogi is the financier of the group, stating that the supporters and admirers of President Muhammadu Buhari raised the N45 million spent on the purchase of the Expression of Interest and Presidential Nomination Form