Alpha Bata Accused Of N100B Tax Fraud, EFCC to Investigate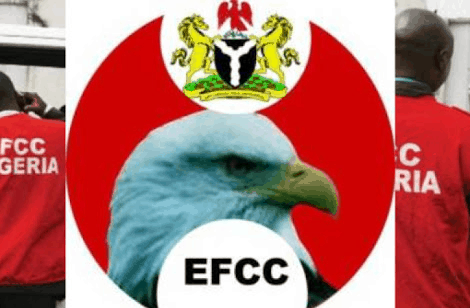 Alpha Beta Consulting has won the attention of the Economic and Financial Crimes Commission (EFCC), as the commission has said that it was treating a petition written against the company.
Mr. Dapo Apara, a former Managing Director and Chief Executive Officer of the company, had earlier urged the EFCC to investigate the firm for tax fraud to the tune of N100bn through his petition.
Alpha Beta, a firm given exclusive rights to monitor and collect Internally Generated Revenue on behalf of the Lagos Government, in the petition by Mr. Apara, "has become an avenue for official corruption of government officials, a conduit pipe for massive money laundering scheme, tax evasion, among other vices."
In the petition which was written by his lawyer, Adetunji Shoyoye and Associates, the ex-CEO claimed that the fraud had been covered by powerful politicians in the state.
The petition signed by Adetunji Adegboyega on behalf of the law firm, read in part, "Over the years the company has been protected and shielded by some powerful politicians and people in the society which made them to always boast of being untouchable, but our client, feeling the need not to keep quiet again and strengthened by his belief in the fact that the government of President Muhammadu Buhari is keen on fighting corruption, which has been the bane of our country, is of the firm belief that it's time to expose and open the can of worms called Alpha Beta Consulting."
Adegboyega, who acknowledged that his client sent the petition to the commission, said he was willing to provide more information to the EFCC if need be.
"The petition is genuine, we wrote it to the EFCC but we have not been contacted. The former MD believes there is a lot of corruption in the country and decided to blow the whistle in line with the anti-corruption policy of the government.
"When they call us, we will provide more documents and other information." he said.
Apara admonished the EFCC to work on the petition, adding that a simple investigation will reveal the fraud perpetrated by the company.
When the phone numbers on the website of the company was called by Punch's correspondents for comment, the lady who answered the call said she had nothing to say about the report.
The staff, who didn't reveal her name, said, "There is nothing I can say about it (the petition). I'm also seeing it (the petition) the way you saw it."
Also, officials of Lagos State Government declined to comment on the matter.
The Spokesman for the EFCC, Mr. Wilson Uwujaren, said this in a message sent to our correspondent.
He said, "If the petition has been submitted to the commission as claimed, it will be processed like all other petitions."