Oby Ezekwesili Speaks On Why Nigeria-China Agreement Is A Bad Deal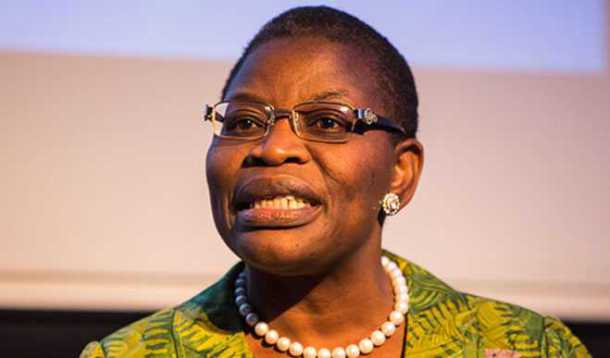 The former minister of education, Oby Ezekwesili has condemned the recent loan agreement between the Federal government and the Chinese government, Naija News Understands.
My composite-issues Thread on African countries, Debt, Debt Types, Debt Sustainability, Debt Strategy, Debt Management, Debt/Reforms & Private Capital, Debt Servicing to Revenue crisis has been reduced to "cost of borrowing from China or the Western institutions". Ok.??‍♀️

— Oby Ezekwesili (@obyezeks) September 5, 2018
It will be recalled that Naija News earlier reported that President Muhammadu Buhari yesterday signed a loan agreement with China at the Forum on China-Africa (FOCAC) 2018 holding in Beijing where the Chinese government pledged to give $60 billion loan facilities to African countries, a quarter of which would be interest-free.
According to her, Nigerian leaders are being naive in making deals with China.
In a post on her Twitter page, she wrote: "The Chinese know exactly what they are doing. If you read their Loan Agreements with African countries, you will see how tight they cover their exposure. Meanwhile, our own leaders go there to naively, gleefully and with a huge dose of inferiority complex, sign on to bad deals.
"Chinese attitude to Indebtedness is the hardest in the world. I know, because one had to deal with it in the course of my work at the World Bank, helping African countries to get the HIPC Debt Cancellation.
"It annoys me to no end to see our countries BINGING on Chinese Loans.
Source: Naija News