FSARS Operatives To Wear Police Uniforms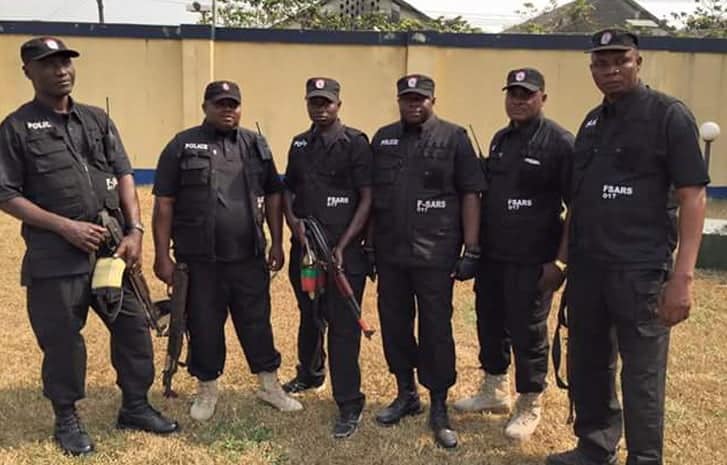 The Inspector General of Police, IGP Ibrahim K. Idris NPM, mni through the DIG Habila Joshak, Deputy Inspector General of Police, Operations Department, along with Commissioner of Police Federal SARS addressed critical Stakeholders, the Media and the public on the progress being made in the overhaul of Special Anti-Robbery Squad, now known as FSARS in the new arrangement.
The critical Stakeholders meeting had in place  Mr Segun Awosanya, Convener of #EndSARS and head of Universal Institutional Reform Advocacy Foundation and Dr Femi Amosun, Professor Olu Ogunsakin represented by Mr Ayo Omotade, Mr Asekome Oteiku, Director Legal/Admin International Human Rights Protection, Ayo Akani and Team from Lincoln Carter Foundation and other key Stakeholders.
Addressing the gathering, DIG Joshak Habila stressed that the overhaul of SARS was beyond rhetoric and real reform was taking place. He noted among other things that Federal SARS operatives had been ordered not to attend to civil or commercial matters again but strictly look into Armed Robbery and Kidnapping cases only.
Also speaking at the stakeholder meeting, the CP FSARS, CP Habiru Gwandu informed the gathering of the creation of a Human Rights Desk in every States of the Federation to address cases of infractions against members of the public by FSARS personnel anywhere in the country in collaboration with other Human Rights organisations.
He went further to note that the Police has involved the services of psychologists and counsellors in the ongoing screening of FSARS operatives.
The head of IGP's X-Squad, a unit with the mandate of enforcing discipline in the Nigeria Police Force, DCP Amaechi Elumelu stated that the screening and mobilization of FSARS operatives would not be business as usual again, pointing out that anyone who would become an operative would go through rigorous orientation, Human Rights training and other screening processes that will includes the evaluation of their previous records on Human Rights.
He announced the setting up of the Custody Records Management System which will be unveiled by the Inspector General of Police very soon. He explained that this system would contain the records of arrests, detentions and welfare details of suspects, noting that this system would discourage arbitrary arrest of people and ensure that suspects are charged to court within 24 hours according to the law.
The man who spearheaded the #ENDSARS campaign, Mr Segun Awosanya appreciated the President Buhari for the swift action in ordering the overhaul of SARS, noting that the government was a listening one. He called for trust between citizens and the Police noting that "if it is well with the Police, it is well with the nation." He further said that he would be giving all it takes to support the Police Force and promised to raise funds for the overhaul of SARS now known as FSARS. The Trust fund will be managed by an independent body with regular auditing from reputable auditing firm.
Download NAIJA NEWS app: