Don't Destroy What Buhari Has Spent Three Years Building, Lai Mohammed Tells Nigerians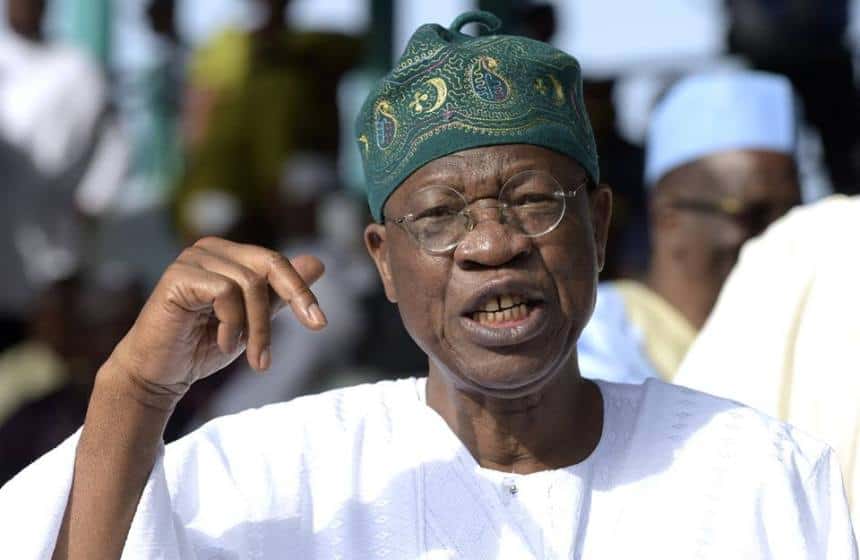 The Minister of Information and Culture, Alhaji Lai Mohammed, has urged Nigerians to avoid voting into power, those who would engage in massive looting come 2019.
This he said while appealing today in a Sallah message delivered at a media briefing at his home town, Oro, near Ilorin in Kwara.
"The year 2019 is the year of decision for Nigeria.
"It is the year that the critical decision will be made as to whether Nigeria will continue along the path of development, in all ramifications (social, economic, political, etc), that this administration has embarked upon since 2015, or the country will retrogress and backslide to the throes of massive and primitive looting and lack of development."
Mohammed urged Nigerians to be vigilant , adding that they shouldn't thwart what President Muhammadu Buhari has spent three years building.
"Nigeria must continue on its present trajectory to sustainable growth and development. Never again must we go back to Egypt."
The minister thanked Nigerians for their perseverance support for the administration and gave an assurance that their sacrifice for the nation would not be in vain.
He expressed optimism that with the support of the people, the 2019 elections would be a walkover for Buhari and the ruling All Progressives Congress (APC).
"As we approach this critical fork on the road, I have no iota of doubt that the good people of Nigeria will choose the path of development, having seen the commitment, sincerity and patriotism of this administration.
"It is clear, from all indications, that Nigerians are not going back to Egypt.
"Because of the support of the people, our party will win, even with a wider margin in 2019, thus sealing the fate of the naysayers."