Abia State Is Not Your Private Estate That You Must Conquer – Group Advises Orji Kalu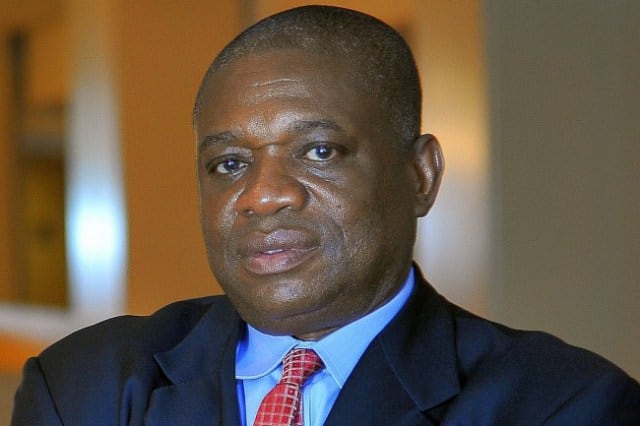 An Umuahia-based socio-political association, Odinma Abia, has advised former governor of Abia state, Orji Uzor Kalu, to urgently seek medical and psychological attention to treat his worsening case of hallucination that continues to make him see Abia as his private estate that he must conquer once again and determine who governs the state and who does not.
In a statement made available to Naija news and signed by the group's coordinator, Jude Ndukwe , the group said "Abia State has since outgrown the young state that was unfortunate to be governed by an unstable character like Orji Uzor Kalu who ran the state aground and left it for dead but for the urgent interventions of succeeding administrations especially that of the current governor, Dr Okezie Ikpeazu".
The group was reacting to statements attributed to Orji Uzor Kalu when he held a zonal ward and state executive meeting of the All Progressive Congress, APC, in his Igbere home, wherein he was credited to have said among other things that the APC would "free Abia people from bondage and lies being fed them" by the PDP administration in the State.
Reacting further, Odinma Abia said "it is quite ironical how a man whose known profligacy as Abia governor threw the state into a near-perpetual financial slavery for which the former governor was only recently told by the courts that he has a case to answer and for allegedly looting the state's funds through his companies and cronies, a situation that brought Abia to its comatose state before the intervention of Dr Okezie Victor Ikpeazu".
Continuing, the group warned Orji Uzor Kalu to desist from seeing Abia State as his personal estate which he can dictate to at his whims and caprices.
"Orji Uzor Kalu's political career has since ended in 2007 after his governorship of Abia State. Abians saw through his deceit and roguish behavior and they have since rejected all his overtures to have them elect him into the senate since then. Even the Peoples Progressive Alliance, PPA, which he founded booted him out eventually for his well documented ignoble behaviours.
"When one thought that Kalu should be getting wiser with age, he seems to be degenerating by the day. How can a man of his status still be talking about fighting as an election strategy? How did such a man ever become our governor in the first place? For Orji Uzor Kalu's information, Abia has since left him behind. We are a decent and peace loving people and we will never allow renegades like him to return us to his bestial era of violence. Abians will not allow the gangster-like violence which APC members visited upon themselves recently in the State to be taken to the government house.
"Is it not hypocritical that the APC meeting where Kalu poured out his invectives against the PDP and government of Abia State was only a faction of the APC in the State led by Donatus Nwakpa? A party that is divided among itself in the state, a party that can't hold itself together, is talking about providing leadership in Abia. It is obvious Kalu's APC wants to infect Abia with their spirit of division and destruction but Abians know better and they will never give Kalu, his party and their empty promises an inch of opportunity.
Continuing, the group said, "Orji Kalu in his usual manner of personalizing parties and ruling like an emperor even took the said meeting to his personal home in Igbere as if the APC has no secretariat where such meetings are supposed to hold. It was the same thing he did while he was governor when his mother reportedly took total control of governance in the state to the extent that "Mother Excellency" and "Mamacracy" became part of the State's political lexicon.
If Orji Uzor Kalu thinks Abians have forgotten, we shall remind him come 2019 when we, Abians, shall let him know that we will never trade the peace and progress we are enjoying under the current governor, Dr Okezie Ikpeazu, who has in just three years achieved far more what Orji Uzor Kalu achieved in his entire 8-year two term tenure in Abia State. It is obvious that Kalu has been hallucinating on the possibility of he and his party returning to Abia State, in that case, he surely needs urgent medical and psychological attention to wean him of his vain ego trip", the statement concluded.
Source: Naija News