Osinbajo Says Invasion Of NASS By DSS Is "Completely Unacceptable!"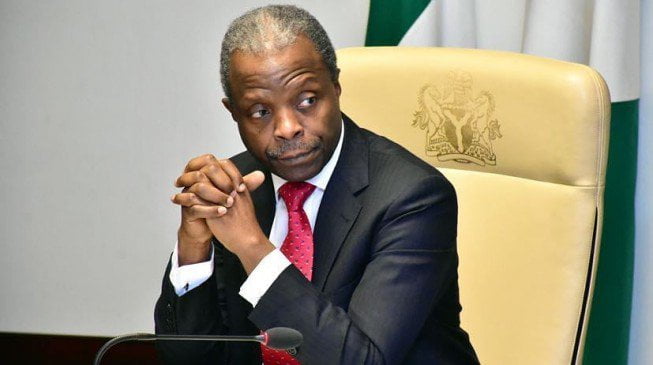 Acting President Osinbajo Condemns Invasion Of Senate
Acting President, Yemi Osinbajo has described as a gross violation of the law, the blockage of the National Assembly by security operatives from the Department of State Services, (DSS) and the Police.
In a statement signed by his spokesman, Laolu Akande today, Osinbajo said the act is a gross violation of constitutional order.
"Acting President Yemi Osinbajo, SAN, has described the unauthorized takeover of the National Assembly complex earlier today as a gross violation of constitutional order, rule of law and all acceptable notions of law and order.
"According to him, the unlawful act which was done without the knowledge of the Presidency is condemnable and completely unacceptable.
"By this statement, Professor Osinbajo is consequently assuring Nigerians that all persons within the law enforcement apparatus who participated in this travesty will be identified and subjected to appropriate disciplinary action." the statement read.
Source: Naija News