Saraki Lied, He Nominated 20 Out Of 24 Kwarans Appointed By Buhari – Lai Mohammed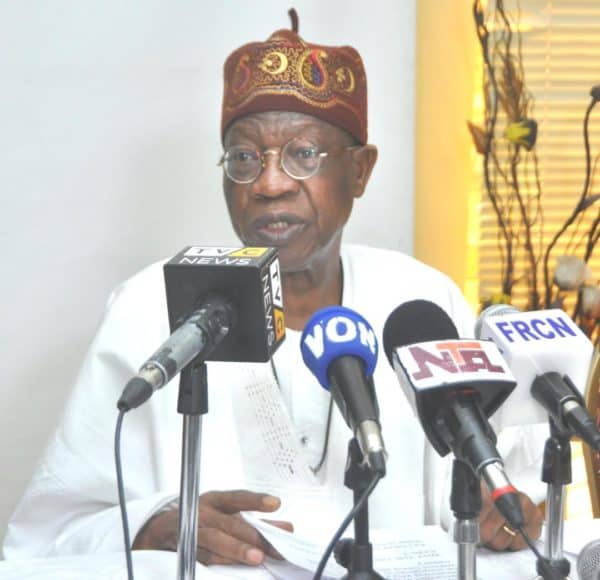 Lai Mohammed Tackles Saraki Over Appointments By President Buhari
The Minister of Information and Culture, Alhaji Lai Mohammed, on Sunday  dismissed criticism that appointments made by President Muhammadu Buhari were in favour of particular regions.
The minister while reacting on allegation of lopsided appointment of Kwara people in Buhari's administration, described it as unfounded.
He said that no fewer than 24 indigenes of Kwara were given federal appointments of which he (Mohammed) only recommended two while the Senate President recommended 20.
On those complaining of not being given juicy appointment, the minister said that people complaining were not ready to serve and turn things around but eyeing what to steal.
Mohammed said: "It is not true that a particular part of the country is being favoured against the other.
"I challenge anybody to go to the office of the Secretary to the Government of the Federation and take out the list of appointees under this administration. "You will be surprised that we have been fair to all."
It would be recalled that Naija News had earlier reported that the Senate President Bukola Saraki  lamented following his defection from the APC to PDP, that most of the top appointees were picked from Lagos and Katsina states thereby  marginalizing Kwarans  in terms of appointments by the Buhari administration.