APC Rejects Automatic Return Ticket For Lawmakers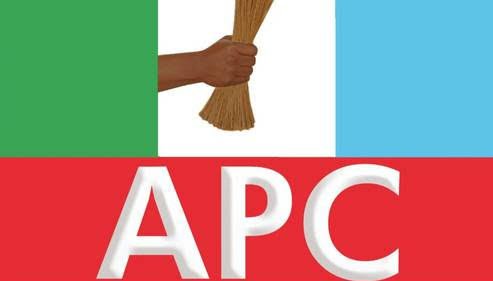 APC Prioritizes Party Ideology Ahead Of Automatic Tickets
The leadership of the ruling All Progressives Congress (APC) has told its members in the House of Representatives that they must earn the trust and mandate of their constituencies if they are to continue as lawmakers.
The party leadership said this in response to appeals by the House majority leader, Hon. Femi Gbajabiamila, who argued that it would take valuable time to train fresh legislators on lawmaking and party loyalty.
He said this when he led other caucus members to the national secretariat of the party, in Abuja.
"I want to remind you, Mr Chairman, of our discussion few weeks ago, that you continue to fight for these members. Many of them are first-timers and that alone is a case to be made," he said.
"If we want this country to develop, we cannot continue to toss people around. They have acquired experience, as ranking members, to drive the party at the grassroots level, and should be given serious consideration.
"It is the same you second timers. We have discussed this at length and I know you are doing everything you can to make sure they come back.
"Because, if they don't come back, we are going to spend the rest six months to one year training the fresh legislators, and how would that help the party and the country? I appeal to you to use everything in your power to fight for them the same way they are fighting for you and for the party now," he appealed.
However, in his response, national chairman of the APC, Comrade Adams Oshiomhole, said the party was out to ensure the people get value for whoever they give their mandate to and each lawmaker must earn not only the trust of the party but that of the voting populace as well.
"Somebody asked if we are going to counter the PDP by offering automatic tickets, and I asked, did we serve anybody a departure ticket? If we did not give you a departure ticket, how did the issue of return ticket arise?
"For me, we are clear that every legislator, who has value and is at home with his people and not with the godfather's in their communities, is an asset to our party, and this party will do everything possible to retain them.
"Only on Wednesday, I said to the caucus of the Senate, that my hope is that once we clean up the system and we are able to distinguish our left from the right, and can now see clearly as people who believe in particular set of idea, our party must consciously work to achieve a situation where Nigeria will produce seasoned legislators and congressmen, like we have in the US, where a Senator McCain will speak, and even a mad president listens. We must get there.
"But, if it takes them 100 years to get there, we don't have to wait that long. We don't have to reinvent the will because we copy what is attractive and discard what is not.
"It can't be argued that experience should be discarded because in the real world, nobody can give what he does not have and experience is not learnt from the book, but acquired on the job, where honest mistakes are made and intelligent and honest people can identify those mistakes, overcome them and move on."
Copyright Naija News 2019.
All rights reserved. You may only share Naija News content using our sharing buttons. Send all news and press releases to
newsroom@naijanews.com
.