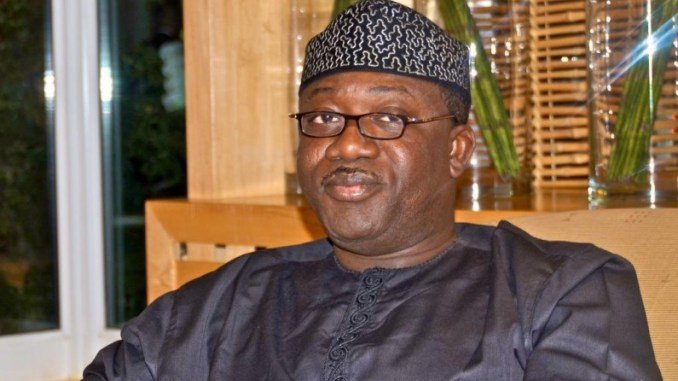 The Nigeria Labour Congress, NLC, has revealed details about why Olusola Eleka of the People's Democratic Party lost to the All Progressives Congress, APC, candidate, John Kayode Fayemi, in the last Saturday's governorship election in Ekiti State.
Labour ascribed Fayemi victory to the failure of the incumbent administration in the state to pay workers their salaries and other benefits.
For this reason, the NLC called on the incoming administration to settle workers salaries and pension immediately it takes over power.
This was contained in the NLC President, Ayuba Wabba's congratulatory message to Fayemi in Abuja on Saturday.
According to him, Fayemi's election was a reflection of the popular wishes of the people and their appreciation of the work he started when he was governor of the state.
Wabba advised Fayemi against vilifying or going after his predecessor, adding that he should rather complete the work he started in his first tenure.
Wabba said the newly elected governor should use the opportunity of his second coming to render higher and greater services to the people of Ekiti State, "who have kept faith with you in spite of everything."
He said, "Few, if any, suffered the level of government-engineered vilification and witch-hunt aimed at frustrating your bid for a second term in office. That you won this election in spite of these obstacles or frustration should be a source of joy and pride to you and your esteemed supporters.
"We believe that the non-payment of workers salary and pension by the outgoing government was enough reason for the vote of no confidence by the people.
"We are confident that one of your first executive actions upon your inauguration would be to clear the backlog of salaries and pension owed Ekiti workers."