PDP Ask Obasanjo For Forgiveness For bad conduct, mistreatment – Aide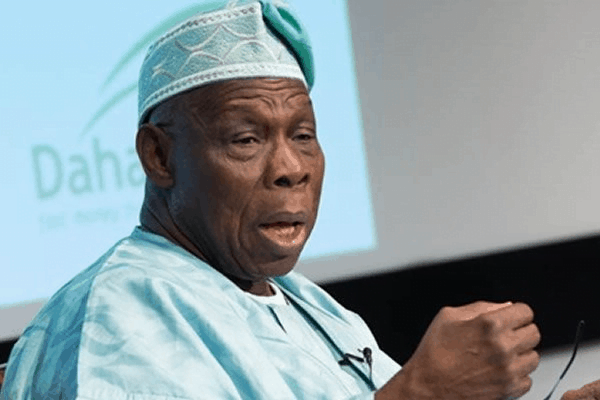 The People Democratic Party (PDP) has asked for the forgiveness of Former President Olusegun Obasanjo over ''bad conduct and mistreatment,'', Obasanjo's Media Aide, Kehinde Akinyemi, has revealed.
Akinyemi made this known to newsmen in a statement issued in Abeokuta, on Saturday.
According to him, Uche Secondus, the National Chairman of the PDP, who led 21 other delegates of the party's National Working Committee (NWC) on a courtesy call on Obasanjo, gave the apology.
The Party chairman, according to Akinyemi urged Obasanjo not to get tired of proffering solutions to the social and economic problems of the country. They also dwelt on the progress of the Memorandum of Understanding (MoU) on grand alliance of the Coalition of United Political Parties (CUPP).
He added that Obasanjo, in line with Biblical teaching, forgave the party for it shortcomings.
He stated that the former president admonished the party members to embrace the principles of discipline, commitment, leadership and moral principles in order to get the good image of the party back.
''The MoU for grand alliance is what it says, a grand alliance. It is neither a merger nor absorption of any political party by any political party.
''It is clear for the parties which agreed to be members of the alliance to work together to achieve one important common objective at the national level for the election of 2019.
''Where it is appropriate and necessary, members may also form alliance and co-operation at the state level.
''The individuality and independence of each political party must be observed and respected by all parties concerned.
''It is also desirable that in the process of implementing the MoU to achieve the set objective, solidarity and focus on the objective must be maintained.
''Each member political party must be cautious of fake news, rumours, blackmail, and seeds of discord that may be sown among them from external quarters,'' Akinyemi quoted Obasanjo as saying.
Akinyemi said that Obasanjo assured that he would be available to guard the party if they want him to, even though he has quit partisan politics.
Shortly after the meeting, Secondus, while speaking to newsmen said the chieftains of the party were in Abeokuta to consult with Obasanjo ahead of the 2019 general elections.
He emphasised that the consultation had become necessary to seek direction from Obasanjo and factor in his pieces of advice as PDP prepares for the 2019 general elections.