PDP National Chairman, Uche Secondus Rejects Adebayo Dayo As Ogun PDP Chairman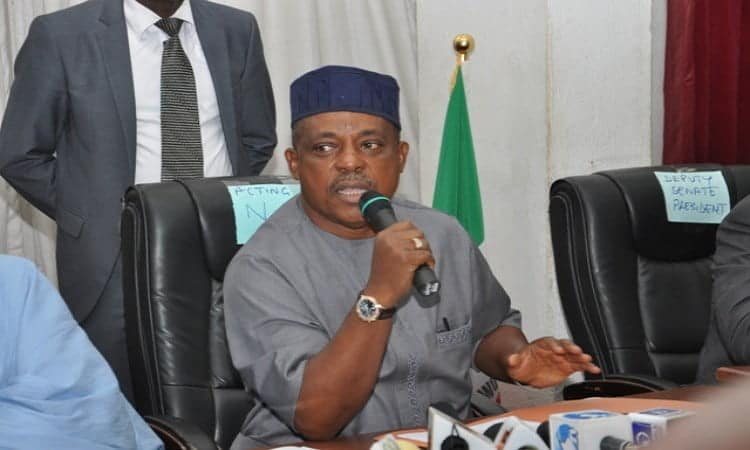 Crisis In Ogun State PDP Leadership
Peoples Democratic Party, PDP, in Ogun State in-house crisis is on the rise with the party National Chairman, Uche Secondus refusing to recognize the chairman of the party, the person of Mr. Adebayo Dayo in the state.
Mr. Adebayo Dayo was recently recognized as chairman of the Peoples Democratic Party in Ogun State by the Independent National Electoral Commission (INEC).
The Adebayo faction of the party in Ogun State alongside its group members were denied their right to participate in the national convention of the party in Abuja on December 9, 2017.
Mr. Sikirulai Ogundele and its group members overtime has been recognized as the state chairman of the party, by the commission and has resulted in dispute within the party leading to the case been taken to the Federal High Court, Lagos.
A letter dated April 12, 2018 and signed by Mrs. Augusta Ogakwu, the Secretary to the Commission, stated that Dayo would be recognised as the Ogun State PDP chairman.
Ogakwu said the commission took the decision "in compliance with the judgment of the Federal High Court, Lagos in Suit No.FHC/L/CS/1556/2017 delivered on 9th February, 2018 and has notified the National Chairman of the Peoples Democratic Party of its compliance with the said judgment."
The National Chairman of the party, Prince Uche Secondus and Senator Umaru Tsauri, the party's National Secretary, in their letter to the commission, how revealed that the party crisis has been resolved.
In the letter, dated April 20, they claimed that the Supreme Court had settled the matter in its landmark judgment in the PDP Vs. Sheriff case on July 2, 2017.
They quoted the apex court as saying that "it is unfortunate that this internal party crisis within the appellant (the PDP), has staggered a lot of its anticipated progress. In any case, it is my hope this imbroglio within the appellant will serve as a big lesson to all and sundry."
Secondus and Tsauri therefore asked the commission to withdraw its recognition of the Dayo-led executive.
The letter added, "It will therefore amount to an inexplicable volte-face and unfortunate somersault if INEC were to withdraw the recognition of the approved officials of our party in Ogun State, especially the State Executive Committee led by Sikirulai Ogundele.
"This will certainly throw the party back into avoidable conflict. We believe, this cannot be your intention or wish for our party."
Dayo, has however, sent another letter to Secondus, in which he wondered whether the party chairman was sitting as an appellate court to the decided case.
His letter to Secondus, dated April 24, was titled, "The imperative to the rule of law on Ogun State Executive Committee."