Just In: Imo Deputy Governor, Prince Eze Madumere Impeachment Ongoing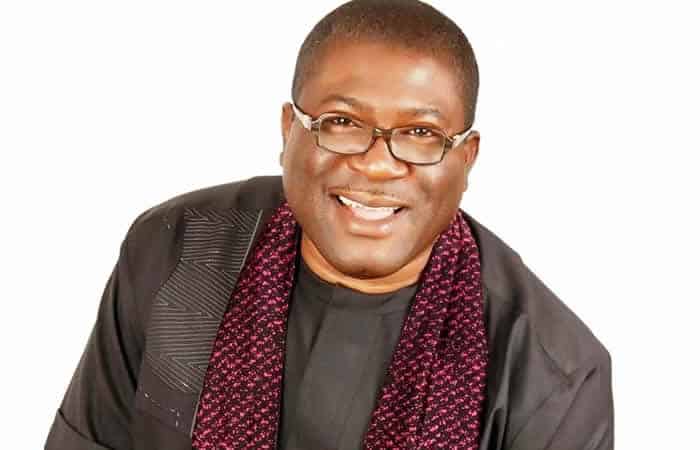 Imo state deputy governor, Prince Eze Madumere is currently on a hot seat as the state House of Assembly has commenced an impeachment against hime after 13 lawmakers signed a petition against him.
Naija News learnt that the motion to impeach him was moved deputy speaker of the house, Rt. Hon. Ozurigbo.
Madumere was accused of abdication of office and getting convicted for theft in the United States.
This is coming after Vanguard reported that Governor Rochas Okorocha's alleged directive the Imo State House of Assembly leadership to kick-start impeachment proceedings against his Deputy, Prince Eze Madumere, reportedly suffered a setback as most members refued to join in the fray.
The news platform reported that a lawmaker who spoke on strict anonymity, alleged that although it has become a moral issue for some members, he however added that for the House to get the needed percentage to effect the impeachment plot, more heads will roll in the legislature.
It was gathered that the stand-off between the Imo State governor, Owelle Rochas Okorocha and his deputy, Prince Eze Madumere was over who becomes the All Progressives Congress, APC, candidate for the 2019 governorship elections in the state
Sources claim that this is the fourth time the Governor Okorocha and his henchmen would be trying to impeach the Imo Deputy Governor, who had been his longtime friends and political associate. Okorocha's groups are pointing accusing fingers at Madumere, believing he must have been the key element to their woeful outing, hence the decision "to pay him in his own coins."
Recall that Okorocha is backing his son in-law, Uche Nwosu, for the plum job of governor even as Madumere, has also indicted interest in the same position. It was also alleged that Imo lawmakers are torn between the Okorocha and Coalition camps, others who are believed to be sitting on the fence, are alleged to be using Prince Madumere's impeachment plot as a bargaining chip, to either seek their return ticket or admission into the Allied Forces family.