I Was Elected To Protect Lives And Property, That I Must Do -President Buhari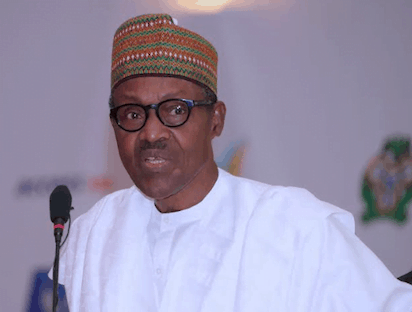 President Muhammadu Buhari has stated that he was given the mandate of the nation's highest office to protect lives and properties that he must do.
The President made his opinion known on Tuesday in Jos at a meeting with stakeholders on the current security situation in Plateau.
Naija News recalls that about 86 people were killed in several communities across four local government areas of Plateau State.
The Vice President has earlier on Monday had travelled to Plateau State visited the areas affected by the crisisLess that 24 hours, the President came himself to console the people and interact with them.
"I have contested elected elections to protect lives and properties and that I will do.
"As Commander-in-Chief, I will continue to put pressure on the security chiefs to do what is needed of them," he assured.
Buhari, while condemning the attack, urged the people of the state to forget the difference among them and try to live together in peace.
He commiserated with the bereaved urging the leaders to pass his message of condolence to those who lost their loved ones.
Gov Simon Lalong thanked the President for coming personally after the visit of the Vice President where far reaching decisions were reached after exhaustive discussions, attended by key stakeholders. He further appreciated the president for establishing the Police Mobile Unit at Gashish, a flash point, and for the plans to compensate victims of the crises.
While listing the strategy employed by the state government to ensure that such incidents do not happen again, the governor pleaded with the president to ensure that those behind the killings pay for their atrocities.
"Mr President those who have been arrested and found guilty should be punished." he said,
He added that those behind the rampage have no justification for their action. The governor condemned acts of annexation of ancestral lands saying that his administration would not allow anybody to take another persons land.