NHRC Claims Benue, Plateau Killers May Not Be Herdsmen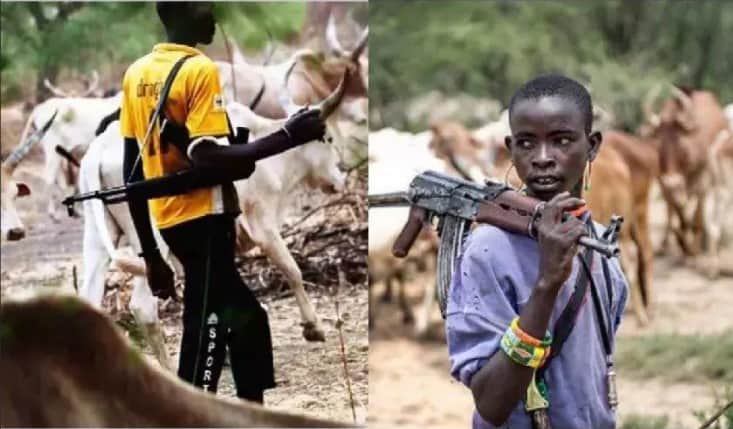 Killers May Be Another Boko Haram In Disguise – NHRC
Mr. Tony Ojukwu, the head of the National Human Rights Commission, while speaking on Monday said that the killings in Benue and Plateau States in particular may not be the handiwork of Boko Haram or Herdsmen as being believed.
The Executive Secretary of NHRC, who advocated for state police in the country, said that the government might be unwilling to attribute the killings in the North-Central states to Boko Haram because it would run contrary to the official position that the insurgents had been degraded.
The statement was made by him in Abuja while stating that the commission is unable to intervene in stopping the killings.
The concerns were raised during a 'civil society organisations/NHRC on the state of human rights in Nigeria'.
Responding to the issues raised by the representatives of the various CSOs under about 17 themes, Ojuwku described as a "sad situation" the seeming loss of sense of humanity in Nigeria.
He said the manner of the killings particularly in Benue and Plateau states suggested that it could be the handiwork of Boko Haram members who were dislodged from the North-East.
He also explained the possible reasons for government's inability to declare Boko Haram as being responsible for the killings.
He said, "See what is happening in Benue and Plateau states.
"I keep telling people that this may be another Boko Haram in another guise. This is because the way these killings are being done, I am surprised that herdsmen can kill people like this.
"I am really surprised that people will just wake up and take joy in just killing human beings. For what?
"Just for you to have have your herds graze in the bush? I think there is more than meets the eye.
"But because they don't want to maintain the narrative that Boko Haram has been degraded and defeated, they don't want to look at that direction that this could be another Boko Haram.
"This because when the scattered them in the North-East they dispersed into small groups and entered communities and that is what we are seeing.
"The clinical way these people are handling AK47 and killing, it is difficult for me to accept and believe that these are herdsmen.
While speaking on the challenges of security in the country, he called for admendment of laws that stands against States policing.