#NotTooYoungToRun: Must Young People Have N12m To Run For Office?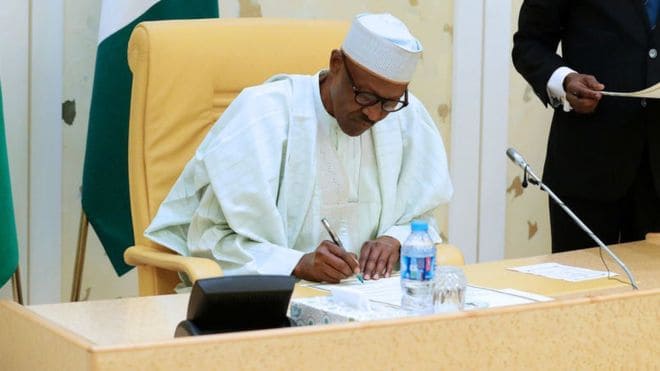 News platforms in Nigeria are reporting about a document supposed to be the rule book for anybody in the Peoples Democratic Party (PDP) that want to contest in  the 2019 presidential elections and some things inside will make many people wonder.
One of the things that make one to wonder is the rule that says party members that want to contest presidential election must pay N12m for nomination and expression of interest form. But this is only if you are a man.
This is because women that want to contest will only need to find N2m to pay for interest forms. Its not clear why men's money is higher that women's with 10m.
In a country where many people fought to make young people eligible to run in political office, the question is what kind of message are political parties sending to young people if they are asking for big money like this.
Last month, President Muhammadu Buhari signed the #NotTooYoungToRun bill into law to make the age that a person need to run for office reduce more. For example, the age you need to run for president before is 40 years, but now the country law has changed it to 35 years.
At 2.30pm today May 31, 2018, I signed into law the #NotTooYoungToRun Bill, a landmark piece of legislation that was conceived, championed and accomplished by young Nigerians. The Bill has now become an Act of Parliament. It is a historic day for Nigeria. pic.twitter.com/yDbiQUX6l5

— Muhammadu Buhari (@MBuhari) May 31, 2018
But according to news platforms, the rule of the PDP says anyone who wants to contest for presidency must be 40 years old.
In 2014, about one year before he became president, Buhari said he had no choice but to borrow N27m from bank to pay for his nomination for the All Progressives Party ticket.
Is it illegal for political party to collect this money?
Human rights lawyer, Mr. Femi Falana (SAN), on Saturday spoke to PUNCH condemning political parties that are requesting for nomination fee from members that want to contest for election.
Falana said Nigeria constitution has laws stating what a person who want to contest election need to do and giving money to parties is not part of that.
"So, if I am going to contest election, you can't ask me to pay N27m as nomination fee because that is unknown to the constitution. "Therefore, the parties cannot decide their own rules," Falana said.
The lawyer also said he does not have a choice but to sue the political parties if they continue the illegality.
Read More News. Download Naija News App. Send us enquiries and press releases.