Dino Melaye: Suspects Plea Not Guilty To All Charges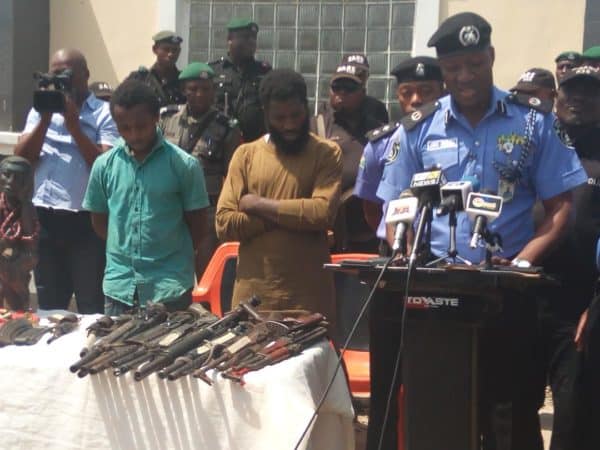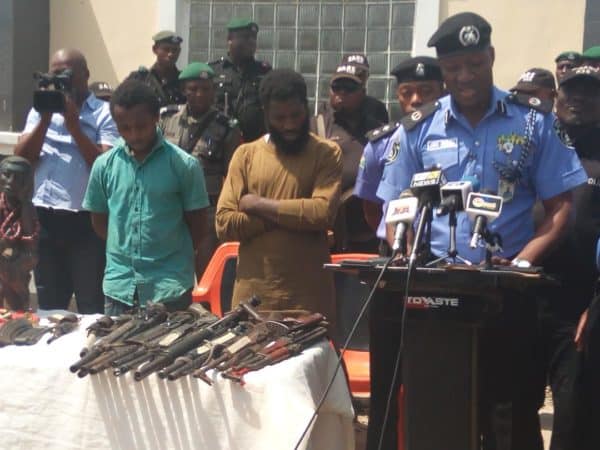 Suspects Kabiru Seidu, 31, aka "Osama" and Nuhu Salihu, 25, aka "Small", while before the Kogi Senior Magistrates' Court, Lokoja, have denied all the allegation levied against them and a serving Senator, Dino Melaye by the Nigeria Police.
While their pleas were been taken, the accused declared that the allegations brought to the court against them were unfounded.
The suspects had earlier named the senator as their accomplice in the offences of criminal conspiracy, illegal possession of firearms and illegal arms dealing.
Dr Alex Izinyon (SAN), who led the prosecution said that the offence contrivances section 97(1) and the Penalty Code and section 27(1)(a) (1) of the firearms Act CAP P28, laws of the Federal Republic of Nigeria, 2004.
Izinyon submitted that the court had jurisdiction to try the case and should therefore go ahead to take their pleas, adding that pleas of the defendants were not taken on arraignment.
Seidu and Salihu as well as the prime suspect pleaded not guilty, when the charges were read afresh to the defendants, including Melaye as well as the prime suspects.
The prosecuting counsel, therefore applied for the leave of the court to have deposition of prosecuting witnesses forwarded to the defence.
Mr Yemi Mohammed Esq., holding brief for Chief Mike Ozekhome, lead counsel to Melaye, objected to the application.
He stated that witnesses must give their testimonies in the open court, since it is a criminal case.
According to NAN,
Mohammed said that the front-loading system which the prosecution was urging the court to adopt amounted to a short cut that would be prejudicial to his client and reduce the chances of the public getting to know the truth.
"It amounts to closure of the trial by about 50 per cent. Justice is a three way traffic – the prosecutor, the accused and the society and that is why trials are done in the open court", he said.
The Senior Magistrate, Mr Sulyman Abdullah, in his ruling, declared he would "wholeheartedly" want trials in his court to be concluded on time but he would have to cross check the rules of the court.
"Where they are no such rules, I harken to look at the provisions of section 479(4) of the Administration of Criminal Justice Law of Kogi State.
"This is a case that this court will appreciate that everyone put what they have on the table. I am not comfortable with sworn depositions replacing oral testimonies of witnesses.
"The application of the prosecution is refused and I want this trial to be concluded in the normal ways trials are done and will be ready to take evidence day-to-day if need be", he said.
Abdullah therefore, adjourned the case until July 26, for hearing.
Source: Naija News