Lagos APC Not Divided – Gbajabiamila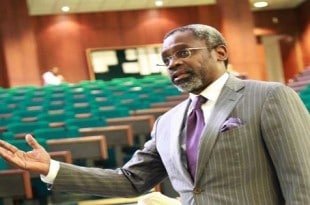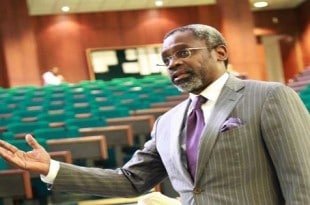 Mr Femi Gbajabiamila, the Leader of the House of Representatives, has said that May 29th congress of the All Progressive Congress (APC) has not caused any division in the Lagos State chapter of the party.
Gbajabiamila, While speaking in Lagos at the launch of "Gbaja Ride", an empowerment programme in his Surulere 1 Federal Constituency.said the belief in some quarter that the chapter was factionalised was wrong, pointing out the party was one in the state.
According to NAN, the lawmaker gave 30 minibuses, 25 tricycles and 160 motorcycles to over 200 beneficiaries at the programme.
The APC in Lagos is not divided; it is one. It is misleading to believe that the party in the state is factionalised.
"I am standing here today to say there was no parallel congress in Lagos. What some people call parallel Congress was nothing but birthday party.
"This is because there was no INEC official at the so called parallel congress. So it was just a party.
"The real congress was that that took place at the party secretariat at ACME according to the law.
"The excos have since been sworn in and the party has swung into action.
"So let no one be deceived and misled that there is a faction in Lagos APC. The party is one and united in the state" he said.
While urging party members to avoid any thing that would cause division in the party, he commended party members for their peaceful conduct during congress.
On the "Gbaja Ride" initiative, the lawmaker said his idea was in redemption of his electorial promise to impact on lives.
He explained the programme was to make life easier for residents of Surulere by easing transportation.
He urged those yet to benefit from the empowerment programme to be patient as he would soon organise another programme in which they could benefit.
The lawmaker enjoined residents to get their Permanent Voter Cards as that would help them participate in the electoral process.
"I enjoin all constituents to participate in government at all levels.Therefore we all need to register to vote.
"It is our right to go to the nearest INEC centre to register. For those who misplaced their cards or have their PVC damaged just apply to the same office for replacement." he said.