Dangote Dreams To Be Africa's Biggest Philanthropist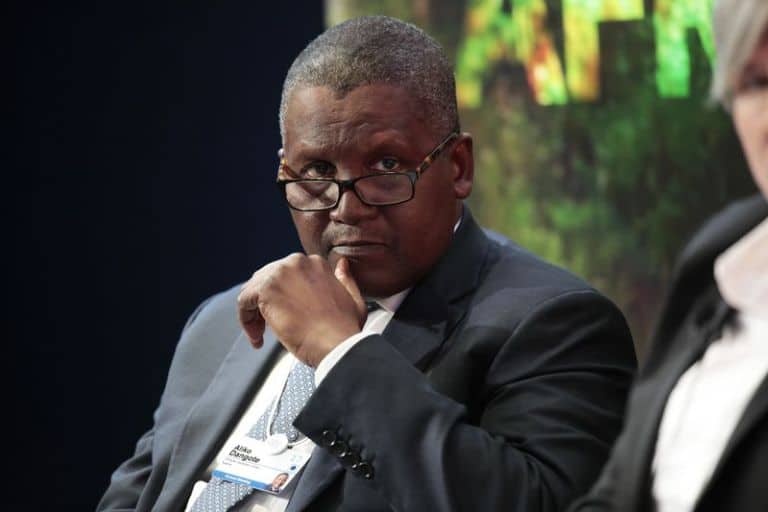 Africa's richest man and Chairman of Dangote Group, Alhaji Aliko Dangote, has noted that one of his dreams is to be known as the biggest philanthropist on the continent.
Dangote made this known today whi distributing N130 million micro-grant to 13,000 vulnerable and less privileged women in Lafia, Nasarawa State.
"I do not only want to be known as Africa's richest man but the biggest philanthropist in Africa. I will continue to use my resources and my voice to help shape a better Nigeria and Africa as a whole," he said.
He noted that the foundation began in 1993 to touch the lives of less fortunate people and make an impact  in the lives of Nigerians.
He said the foundation had four major goals, which includes health and nutrition, education, economic empowerment and disaster relief.
He explained that the grant scheme was one of the components of the economic empowerment programme of the foundation.
Dangote said it was aimed at providing disadvantaged and vulnerable women in the country with a one-off unconditional N10, 000 cash transfer to boost their household income generation.
"This we believe will help their vulnerability and meet their livelihood needs," he added.
He explained that the programme, which was launched a few years ago, was targeted at a minimum of 1,000 women in each of the 774 local government areas across the country.
"It is estimated that we would spend about N10 billion with some states with a large population getting a little bit more.
"We at Aliko Dangote foundation are happy to continue providing support to the most vulnerable and deserving members of the society across the country," he said.