Court Strikes Out ICPC's Charge Against Senator Jang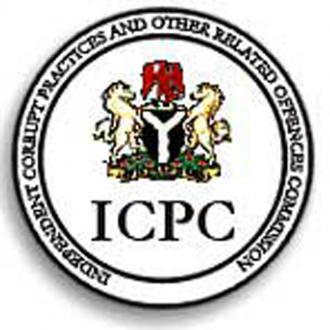 ICPC Withdraws Charge Against  Senator Jang As EFCC Also Has A Case Against Him.
The Independent Corrupt Practices and Other-Related Offences Commission (ICPC) today withdrew charges filed against Senator, representing Plateau-North Senatorial District in the National Assembly, Jonah David Jang on the basis of avoiding abuse of court processes.
Jang who is also a former state Governor and a cashier of Yusuf Gyang Pam, had been in the custody of the Economic and Financial Crimes Commission (EFCC) in Abuja, following their arrest over alleged misuse of funds.
While the EFCC had charged Jang with a 12- count charge on alleged fraud, the ICPC had also filed a similar charge against him.
But the Assistant Director in ICPC, Adesina Raheem, today, moved an application before Justice Daniel Longji of Plateau State High Court in Jos, for the withdrawal of the charges.
He said, "My Lord, we got an information that EFCC has filed a criminal charge against the defendant.
We had a discussion with the EFCC and it was resolved that we should withdraw our own charge to avoid abuse of court processes. I will humbly seek the leave of the court to withdraw the charge. That is my application."
Justice Longji, who struck out the charges, said "the prosecution has the right to withdraw the application, the case is hereby struck out."
The PUNCH reported that lawyer to Jang, Robert Clarke (SAN), had on Monday, said that the ICPC's case was not ripe for hearing.
He had expressed optimism that the ICPC may withdraw the charges because the same court can't entertain same charges from both EFCC and ICPC.
Clarke said, "The ICPC case has not ripened for hearing by this court. I am aware that you cannot maintain a charge by ICPC on the same charge in same court. Let us see what happen, I have an inkling that they may withdraw the charges."