APC Primary: I'm Not bothered About Conspiracy Against Me – Fayemi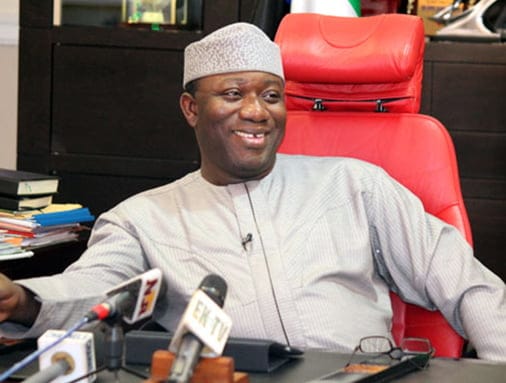 Dr. Kayode Fayemi, Minister of Mines and Steel Development and governorship aspirant of the All Progressives Congress, has said he is not bothered about the conspiracy of some aspirants against him.
He stated that he has a large heart to accommodate everybody and hoped that the party would emerge stronger after the primary.
In an interview with a correspondent of Punch at the sideline of the ongoing primaries, Fayemi adding that as a democrat he was ready to ensure the peace conduct of the primaries.
"It is a competition; people devise all sorts of means when they are in a competition. What is important is that after the exercise whoever emerges winner will be the candidate of the party and to my expectation, all of us will embrace whoever that person is."
Kayode Fayemi who is a former governor of the state said the exercise was better than that of last week but that it would be too early to give a verdict until after the primary.
"It is a much better arrangement today, it is orderly, the instructions are clear, there is no rowdiness in any part of the exercise.
"The committee has done an incredibly good job and the security is also tight. People who have no business are not allowed in. In all these, so far so good. But we can't reach a conclusion until after the whole exercise." He said,