I Have No Respect For These Current Senators – Sagay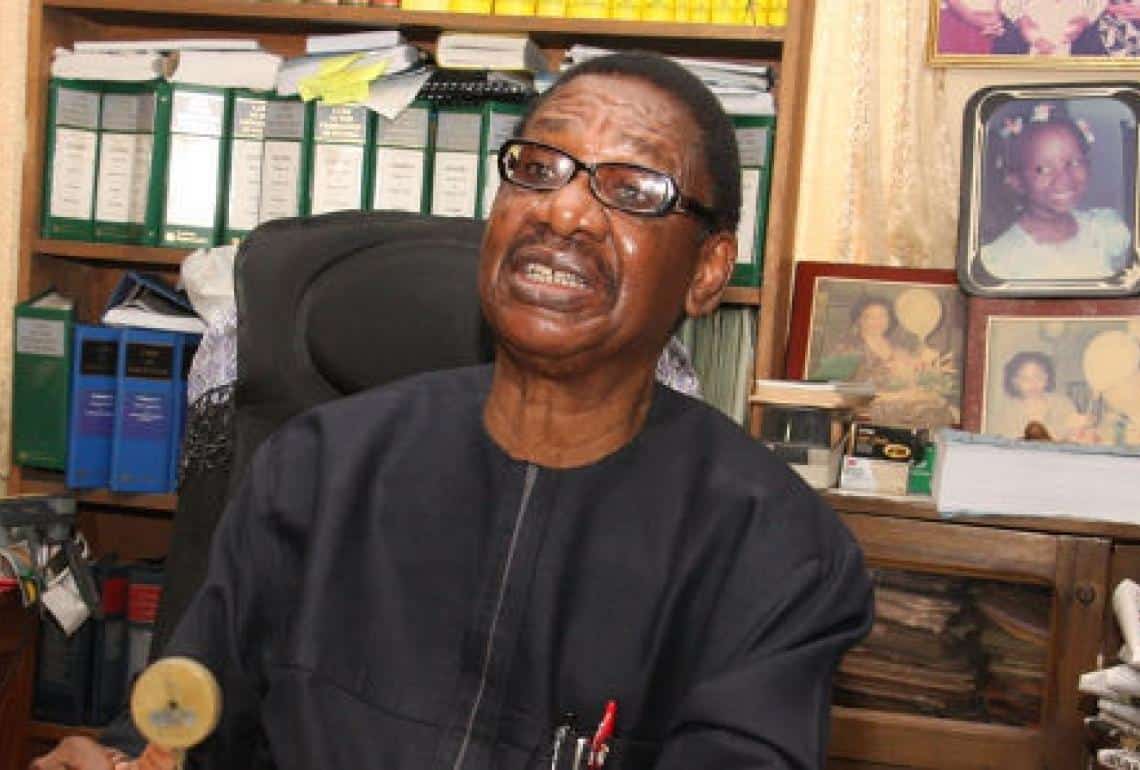 This Current Senate Is The Worst Since 1999 – Sagay
The Chairman of the Presidential Advisory Committee Against Corruption (PACAC), Prof. Itse Sagay (SAN), has accused members of the 8th Senate of abandoning their legislative functions and pursuing unnecessary issues.
He described the current face off between the senators and IGP Ibrahim Idris as a personal vendetta, urging them to focus on more pressing issues that has to do with their legislative duties.
While speaking to the Nation Newspaper, Sagay said:
"You know I have never been impressed by this Senate. It's probably the worst we have ever had since the return to civilian rule. They are more concerned about exercising vain authority and power than in actually doing anything substantive for the country.
"These are people – the whole Senate – who would adjourn sitting and go to the Code of Conduct Tribunal in solidarity with their President. For everyday they go, the work of legislation is suspended. And they owe a duty to this country to make the laws for the order, peace and good government of Nigeria.
"Each time they abandon their legislative duties, they're in fact committing a breach of their obligation, apart from the fact that doing that sort of thing is infantile.
"As if that was not enough, the whole Senate packed themselves again to visit Dino Melaye in the hospital. How rational is that? Why can't they send a delegation of two or three people who would report back? So, it's like a showoff of power and intimidation. I don't think it's really worthy of them to behave like that."