Lai Mohammed Displays Federal Government's Achievements (Photos)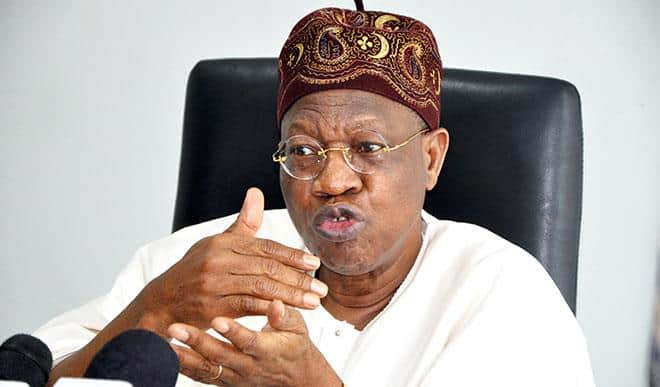 FG Promises To Deliver Lagos-Ibadan Rail By December
A nationwide tour of Federal Government's infrastructural projects has been embarked upon by the Minister of Information and Culture, Alhaji Lai Mohammed, starting with inspection of the ongoing construction of the Lagos-Ibadan standard gauge rail line.
Mohammed, who was followed by Minister Of Transportation, Mr Rotimi Amaechi, with a team of 30 journalist, went on a tour of the fabrication plant of the project in Ogun State.
The Ministers and their entourage had earlier traveled by train from Ebute Metta in Lagos to Papalanto, where they inspected the laying of the rail tracks, the rail-track slippers construction site and other accessories of the project.
They also reviewed the progress of the work with the contractors,China Civil Engineering Construction Corporation (CCECC).
Mohammed explained that the government started the inspection with the media, so as to showcase its achievements to the people.
"The idea of this visit actually is to showcase to Nigerians the amount of work this administration has been able to do in the last three years, starting with railways. The idea is to let Nigerians know that this government has done a lot in the area of infrastructural projects," he said.
Mohammed, who expressed his appreciation at the progress of work on the project, said the construction of the standard gauge rail-line from Lagos to Kano is one of the flagship projects of this administration, which will transform the economy.
He appealed to the contractors to ensure that the December 2018 deadline for the completion of the Lagos-Ibadan standard gauge rail line is met.
Minister of Transportation, Rotimi Amaechi notes that this is the first time in Nigerian history that the government will deliver a speed train in the country.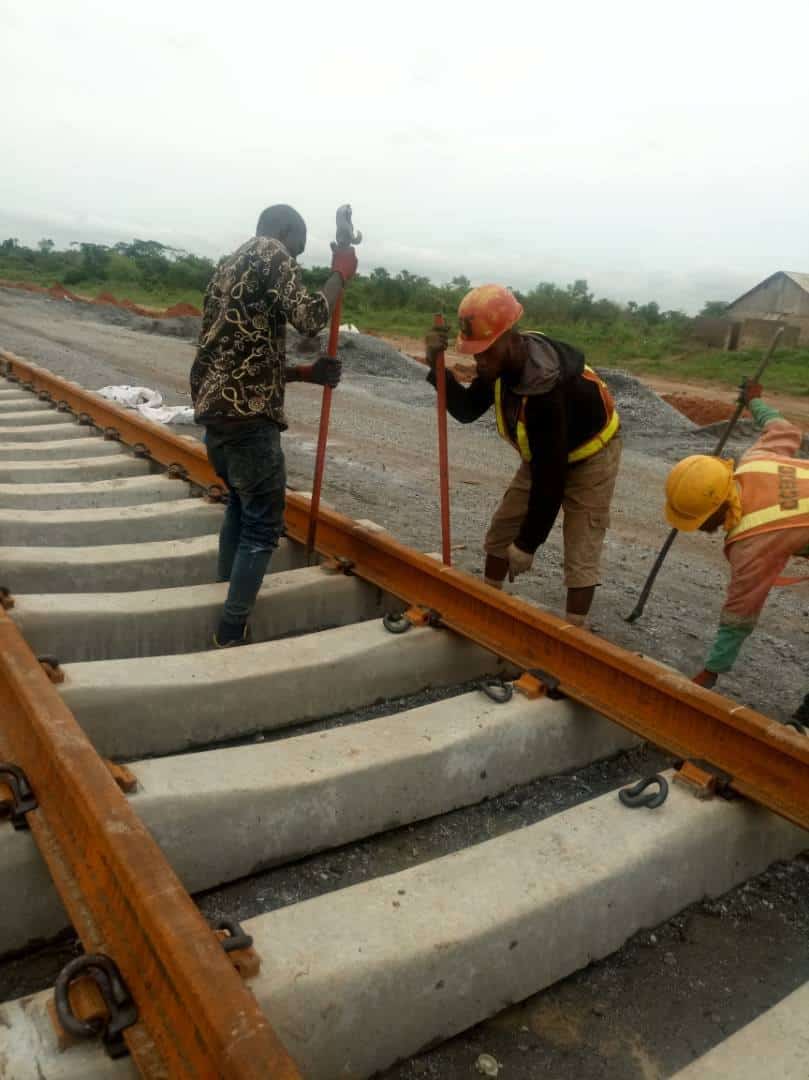 "What are you expecting to see? A speed train that will do a minimum of 150 kilometres per hour that will take you to Ibadan in an hour from Lagos and when we finish, we will introduce an express train that takes off from either Apapa or Ebute Metta straight to Ibadan or straight to Abeokuta…and we will introduce the one that stops at virtually all stations," he said.
Mr. Amaechi said that because of the capital-intensive nature of railway construction, the President has given the approval to source for funds to construct rail lines across the country.
"Usually, the Federal Government of any country invests in railway. The likely change in terms of strategy is that we may have to borrow the money because the money is not just there. We are saying that even the three rail lines that we have to construct now: The Lagos-Kano; Lagos-Calabar and Port Harcourt-Maiduguri will cost us not less than $46 billion and we don't have it straight in our pocket, we have to source the funds," he said.