Codeine: Emzor, Two Other Companies Shut Down By NAFDAC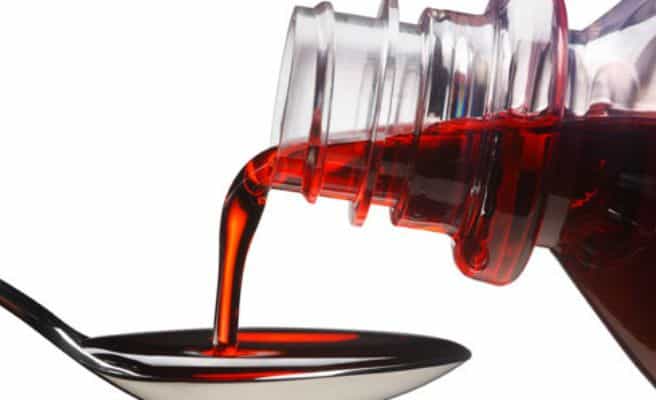 NAFDAC Shuts Down Emzor, Two Others
Peace Standard Pharmaceutical Limited, Bioraj Pharmaceutical Limited and Emzor Pharmaceuticals Ind. Ltd., have been shut down by the National Agency for Food and Drug Administration and Control (NAFDAC) for been implicated in the codeine syrup crisis.
Prof. Mojisola Adeyeye, the Director General of the Agency, while releasing a statement on the investigations and inspections carried out by the agency on Monday, stated that the companies were affected by the new rules.
While speaking, she said, "Due to insufficient evidence gathered and apparent resistance to provide needed documents during our inspection on May 2, 2018, at the respective companies in Ilorin and Lagos, respectively, it has become necessary to shut down all the product lines of the three companies – Peace Standard Pharmaceutical Limited, plots 3 & 8, Adewole Industrial Estate, Lubcon Avenue, Ilorin, Kwara State; Bioraj Pharmaceutical Limited, 405 Kaima Road, Ilorin, Kwara State and Emzor Pharmaceuticals Ind. Ltd., Ajao Estate, Lagos. This is to allow for a full and comprehensive investigation. The three companies, therefore, remain closed."
"The reopening of the manufacturing companies will depend on the level of cooperation that is shown during the comprehensive investigation."
The DG constituted a task force to be made up of NAFDAC directors in charge of registration and regulatory affairs; narcotics and controlled substances; and drug evaluation and research.
Members of PMG-MAN in the committee included the Executive Secretary of PMG-MAN, Fidson Healthcare; May & Baker PLC; and Emzor Pharmaceutical Industries.
A team of nine NAFDAC and ten mobile police officers had been sent to Ilorin, Kwara state on May 2, 2018, to carry out an investigation inspection at the companies of the two different pharmaceutical companies that are licensed to manufacture codeine-containing syrup, and which were implicated in the BBC documentary which forced the federal government to ban the production of cough syrups containing codeine.
Source: Naija News