EFCC Traces Missing $4.5 Million From Cecilia Ibru's Seized Properties To UK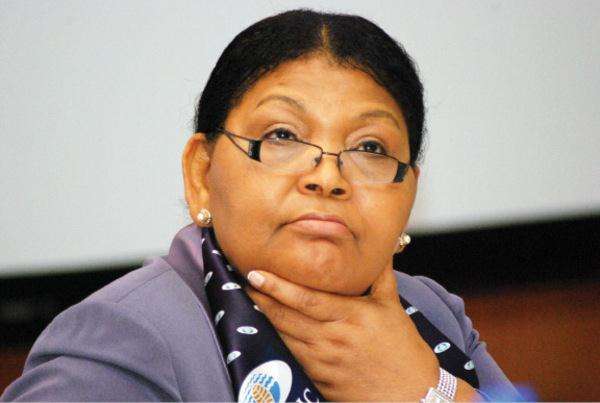 The Economic and Financial Crimes Commission( EFCC) said it has traced the "missing" funds from sale seized properties of Cecilia Ibru's former managing director/chief executive officer of Oceanic Bank , to the UK.
Recall Naija News reported that about $4.5 million were unaccounted for , out of the over $7 million recovered from the sale of 61 of such properties in Dubai.
The properties were confiscated in 2010 after a federal high court in Lagos convicted Ibru of money laundering and sentenced her to 18 months imprisonment.
According to The Nation, the agency has traced the sums of $112,000 and $209,000 said to be part of the missing funds to two accounts in Natwest Bank in the UK.
Naija News understand that the EFCC has written to the National Crime Agency (NCA) "to assist in the full scale investigation of the activities of some people and the laundering of the proceeds of Dubai portfolios".
"The EFCC has located various sums of money wired from the proceeds into some accounts in Nigeria, the UK and Dubai, among others. We need the NCA to help track down the beneficiaries and probe their accounts," the source was quoted to have said.
"Some of the proceeds were lodged in third party accounts. Our detectives uncovered the re-looting of the proceeds by some of those under investigation. Most of these inflows went to individuals and companies. The ongoing collaboration with NCA will no doubt help us in bringing some suspects to justice and facilitate the recovery of the missing $4.5million proceeds.
"Six of the properties were sold for N315million but only N100million was paid to AMCON. Detectives are looking at what informed payment to AMCON in Naira when the assets were bought in dollars. Also, the whereabouts of N215million balance is unknown to date. This is why we are investigating all the desk officers in AMCON, companies and the counsel connected with the sale of these 61 assets."
Naija News learnt that EFCC "may be forced" to declare some of the suspects wanted "if they do not respond to our invitation for questioning."
The source added that four properties involved in the confiscated assets are yet to be retrieved, and are still suspected to be domiciled in Dubai.
"We are seeking the assistance of the UAE government to retrieve them back," he reportedly said, adding: "The company (that developed the said properties) s claiming that it can only release the assets if Mrs. Ibru and other owners can sign the power of attorney to release them to the federal government."