Candidates Responsible For Disrupting Ekiti Governorship Primary To Be Disqualified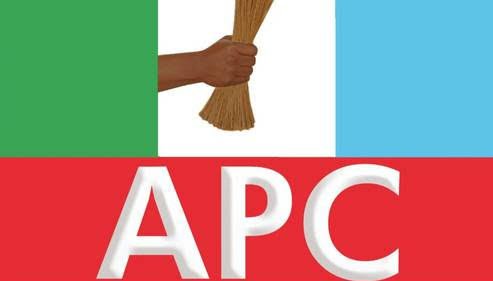 The All Progressives Congress (APC) has said that aspirants whose supporters disrupted Saturday´s governorship primary election in Ekiti would be disqualified from the race.
Malam Bolaji Abdullahi, National Publicity Secretary of the party, reveal this while speaking with newsmen on Monday in Abuja, shortly after the party's leadership received report of the primary from the Governorship Primary Election Committee.
Gov. Tanko Al-Makura of Nasarawa state, Chairman of the committee, submitted the report to the leaders at the party's National Secretariat.
Abdullahi said that the report contained photographs of individuals that disrupted the exercise, and that the leadership would review the report immediately. He also added that the names of those culpable for the disruption of the election would be made public.
´´Gov. Tanko Al-Makura gave us a full report orally and submitted a written report of what transpired in Ekiti.
´´They also made specific recommendations which gave the party´s National Working Committee (NWC) a couple of options on how to proceed.
´´But, what I can assure you is that the individuals that took part in disrupting the exercise in Ekiti have been fully identified and we know the people they represent at the event.
´´If we find them to be culpable accordingly, the principal they represent will be disqualified from the exercise and the individuals that participated in disrupting the exercise will be fully prosecuted,´´ he said.
The spokesman of the Party stated that due to time constrain, the members of the committee responsible for conducing the election would not be changed.
The spokesman maintained that the party would take appropriate steps if it discovered that the exercise was disrupted because money actually changed hands as was being speculated.
The Party also revealed that it was expecting reports from aspirants too.
Abudullahi assured that the ballots from the five local government areas where crisis was recorded was in the custody of the police command in the state, assuring that nobody had tampered with them.
´´We have not received any report from any state; until the committees we sent to the states come back with report that is when we will be able to react on individual cases.
´´In order to deal with each case, we will have to wait for the committee that was sent to each state,'' he said.