NASU, SSANU, NAAT Set To Resume Indefinite Strike Action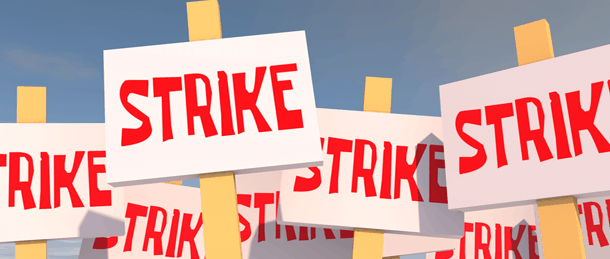 Non-Academic Staff Of Public Universities Threaten Another Round Of Strike Action
The Joint Action Committee, comprising of the non-academic staff in the nation's public universities under the umbrella  Senior Staff Association of Nigerian Universities (SSANU), National Association of Academic Technologist (NATT) and Non-Academic Staff Union (NASU), have threatened to resume their strike action over the failure of the Federal Government to honour the agreement reached with them.
Speaking on the planned strike, the Chairman of Joint Action Committee (JAC), at the Federal University of Technology, Akure (FUTA), Mr Dele Durojaye, said the resumption of the union's strike action may commence as early as next week.
Durojaye blamed the fresh strike action on the failure of the Federal Government to implement promises and agreement reached with the unions five weeks ago.
Naija News recalls that the unions had embarked on strike action September 2017, in protest of government's failure to implement the National Industrial Court judgment on the issue of university staff school teachers, payment of earned allowances, payment of shortfalls in salaries and funding of the university system.
After weeks of industrial action, the Federal Government delegation, led by the Minister of Labour, Dr Chris Ngige signed a Memorandum of the term of a settlement between the representatives of the unions and the government which resulted in the suspension of the strike action.
However, the unions claim the federal government has so far failed to implement the terms of the agreement between the union and the government, thus informing there resolve to resume the strike action suspended in March 2018.
Durojaye said "I wish to inform the public that as at May 1, the Federal Government has not implemented the agreement freely entered into with the Unions.
"The National executive council of the Senior Staff Association of Nigerian Universities (SSANU), will be meeting next week where this issue will be exhaustively discussed and chart a way forward, NASU has taken a position last week at its National Executive Council meeting. "
Naija News also reports that the  federal government is also currently in negotiation with striking members of the the Joint Health Sector Union, (JOHESU), whose industrial action has criplled medical activities across public health institutions in the country.