Bello To Sack Aides Over Melaye's Failed Recall Attempt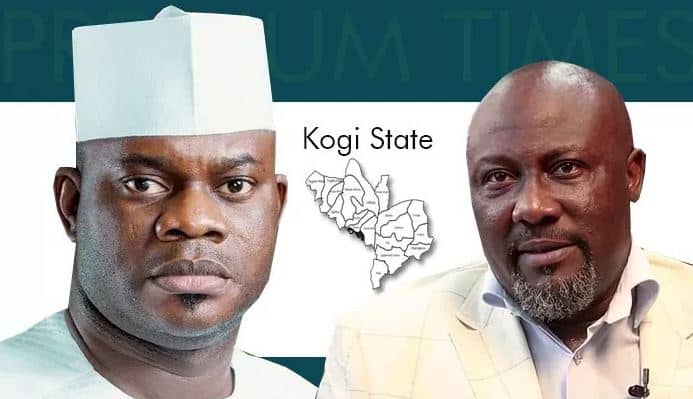 Gov. Bello Threatens Sack If Mobilization Funds Given To Facilitate Melaye Recall Process Isn't Returned
Displeased by failure of the process initiated to recall Dino Melaye, senator representing Kogi West Senatorial district, the Kogi State governor, Bello Yahaya, reportedly plans to sack his aides who hail from the senatorial district.
Sources close to Bello as reported by Guardian, said the governor is not taking it easy that the recall process failed, and has threatened to sack aides if they refuse to return the mobilization funds given to them to facilitate the botched recall.
The state government however denied that it had anything to do with the recall exercise, the 555 government appointees from Kabba Local Council who could not get more than 2085 signatures to recall Melaye have been apprehensive of the governor's next moves.
Also, the seven local government administrators in the senatorial district, who were allegedly 'heavily mobilised' for the recall,' were at the centre of the exercise.
Naija News understands that about N200,000 was planned for disbursement to petitioners in each of the 552 polling units where the signatures verification exercise took place.
Reports also have it that in most cases, the appointees kept the mobilization funds for themselves, without doing the needful hence some of the petitioners who earlier favoured Melaye's recall failed to append their signatures.
As earlier reported by Naija News, 51 per cent of the appended signatories were needed to move on with the recall process to the next level of referendum but only 5.34 per cent was eventually garnered, which made the Independent National Electoral Commission (INEC) to discontinue the recall process.
As Bello threatened to fire the aides, it is said that the political appointees from the region have hid their heads while some have started visiting spiritual homes to protect their jobs.
Director General of media and publicity to the governor, Kingsley Fanwo, has denied all accusation that the governor wants to sack the aides, saying that it may be wrongly interpreted as meaning the state government sponsored the recall process.
"It is funny to claim that the state government mobilized people for Melaye's recall. I am a government official and I did not give a dime for the process so it is blatant falsehood as far as we are concerned," he said.