Ekiti APC Primary: I Won't Step Down For Anybody– Bamidele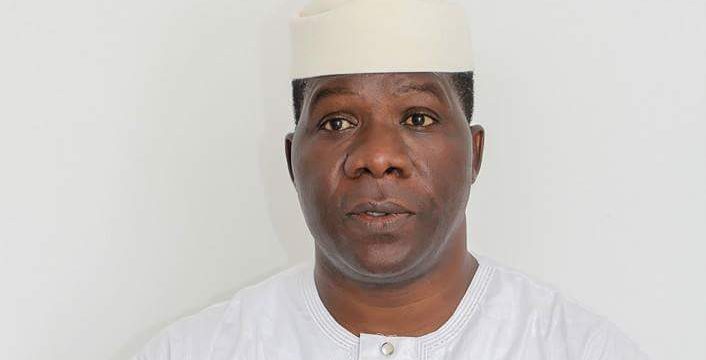 Mr Opeyemi Bamidele, has declared that he was not stepping down for anyone as being speculated in some quarters. He said this as the Party primaries for the governorship of the All Progressive Congress (PDP) holds on Saturday.
The former Lagos State Commissioner said their is no truth in the rumour making the round that he was stepping down for another candidate.
He stated that his quest to clinch the governorship ticket of the APC was on course and he has no reason to quit at this point in time.
Bamidele stated that with the assurances given by the APC National leader, Bola Tinubu, and other leaders of the party at a meeting held in Lagos on Friday, he had no reason to doubt the credibility of the process.
"It will be tragic for APC to lose after passing through this stress; so we must do the right thing for us to get the right result.
"I have traversed all the 177 wards and I am now visiting all the 16 local governments in search of delegates.
" At 54, if I want to step down, I won't waste time, energy and money moving around. I will not even pretend in telling the public about it
"Let me say that I am on the field, in the race and on Saturday, we are looking forward to getting the ticket by the grace of God,'' he said.
The admonished the APC to ensure a free and fair primary that would ensure that a formidable candidate is presented to defeat the ruling People Democratic Party (PDP) in the state.
Counselling the delegates on the choice of candidate they should vote for, Bamidele said they should choose someone who has the acceptability and clout to win as well as the knack to organise the party and make it a formidable force.
"APC needs an experienced person and someone with scientific understanding of what has gone wrong in Ekiti and how to resolve it.
" I have been commissioner for over 10 years in executive arm, I have been a member of House of Representatives and I am also a lawyer, which falls within the judicial arm
"I will not in any way disappoint if given the ticket because I am a loyal party man and I know how to work with everybody to get the useful result,'' he said.
Meanwhile, the African Union has implored the people of Ekiti State not to sell their vote as they head to the Polls.